Playing digital input
Remote control unit illustration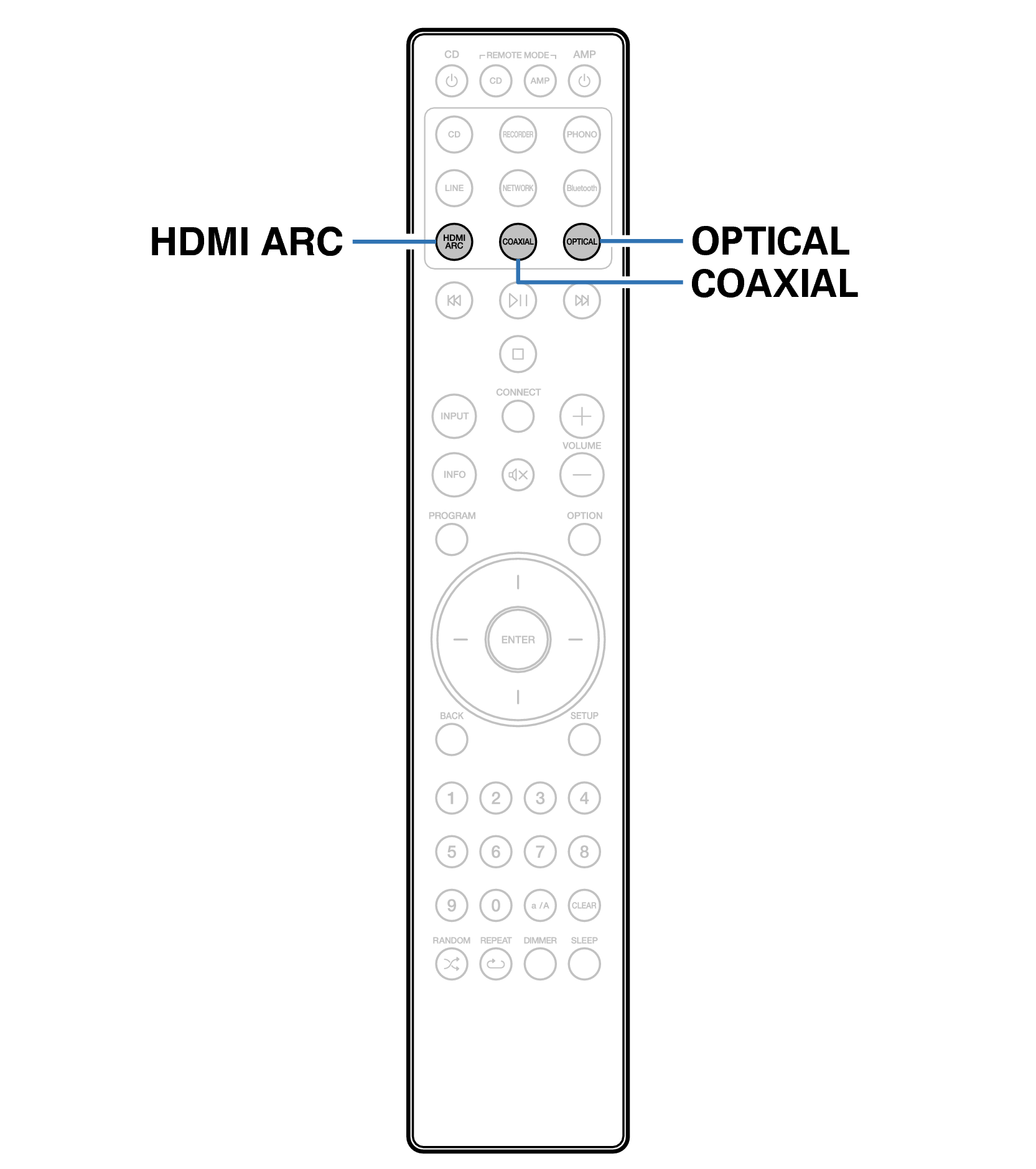 Press HDMI ARC, COAXIAL or OPTICAL to switch the input source to "HDMI ARC", "COAXIAL" or "OPTICAL".
Play the component connected to this unit.
If the sampling frequency cannot be detected, "Unlocked" will be displayed.
"Unsupported" is displayed when audio signals that are not supported by this unit are input.
When "TV Input" is set in the menu, this unit automatically turns on when the TV connected to the unit is turned on, and the input source switches to "HDMI ARC", "COAXIAL" or "OPTICAL". link
If you connect your TV via the Optical or Coaxial connection, this unit cannot be put to standby when you turn off your TV. If you want to automatically put this device on standby, set "Auto-Standby" in the settings menu. link
Do not input non-PCM signals, such as Dolby Digital, DTS and AAC. This causes noise and could damage the speakers.
Only the PCM 2-channel setting can be used to play sound from a TV via the ARC function. Set "PCM 2ch" as the audio format in the TV settings.
Specifications of supported audio formats
HDMI control function
Connect this unit to a TV that supports the HDMI control function with an HDMI cable and enable the HDMI control setting on the TV to perform basic operations on this unit (changing the input source, turning the power on and off, adjusting the volume) with the remote control of the TV.
Refer to About HDMIlink for more information about the HDMI control function.