Connection 1 : TV equipped with an HDMI connector and compatible with the ARC (Audio Return Channel)
Use an HDMI cable to connect a TV that is compatible with the ARC function to this unit.
Set "HDMI Control" to "On" when using a TV that supports the ARC function. link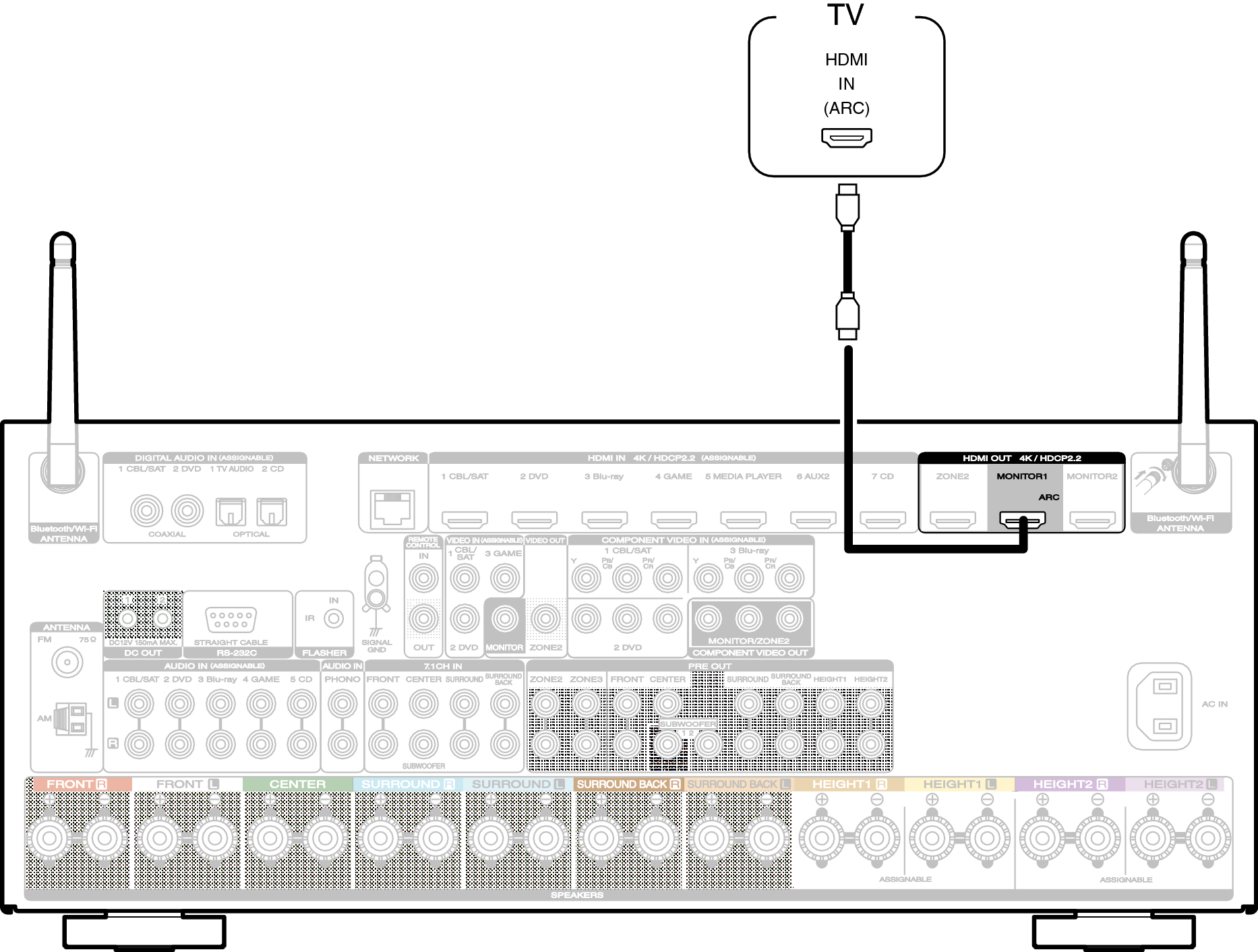 When using the ARC function, connect to the HDMI MONITOR 1 connector.
AV Surround Receiver
Copyright © 2016 D&M Holdings Inc. All Rights Reserved.