Resetting factory settings
Perform this procedure if the display is abnormal or if operations cannot be performed.
Various settings are reset to the factory default values. Make settings again.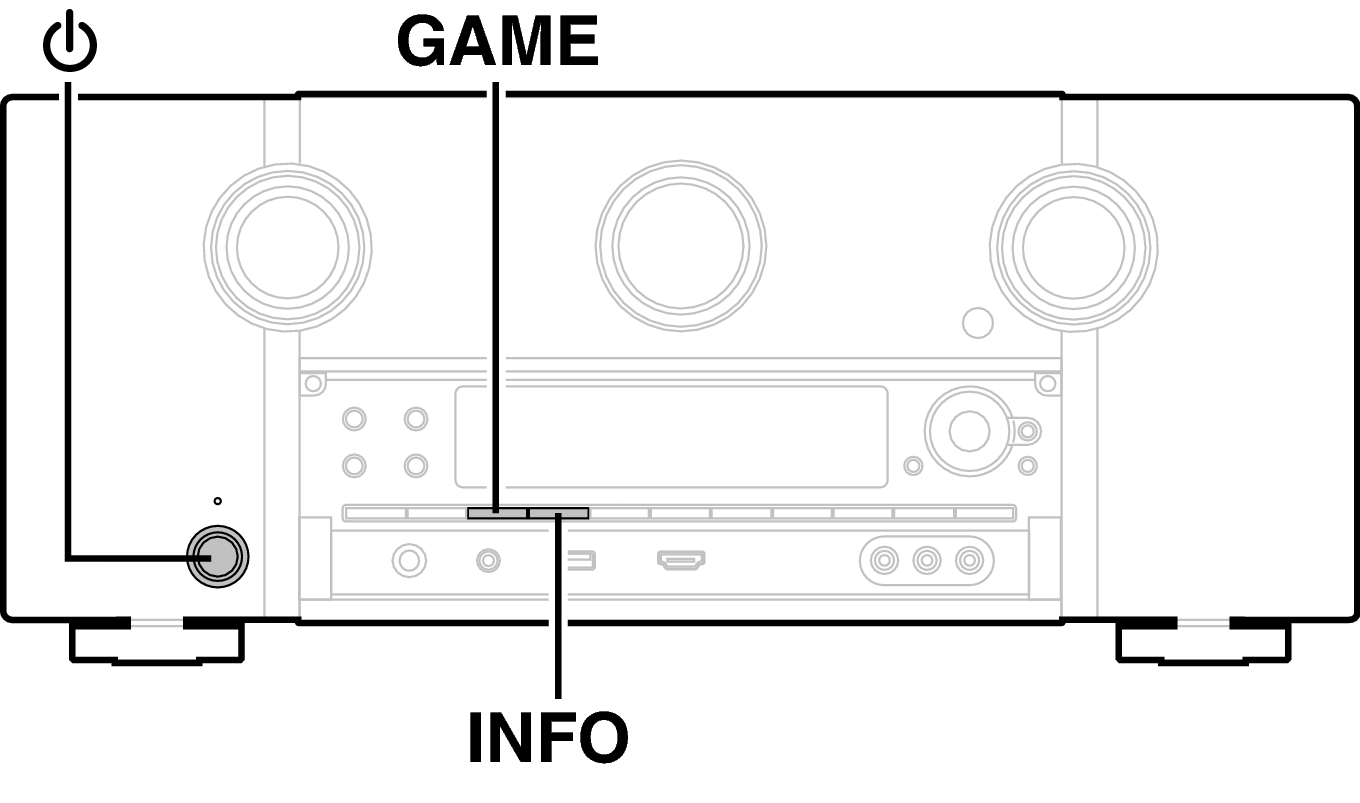 Turn off the power using

.
Press

while simultaneously pressing GAME and INFO.
Remove your fingers from the two buttons when "Initialized" appears on the display.
Before returning the settings to the default settings, use the "Save & Load" function from the menu to save and restore the details of various settings configured on the unit.link