Front panel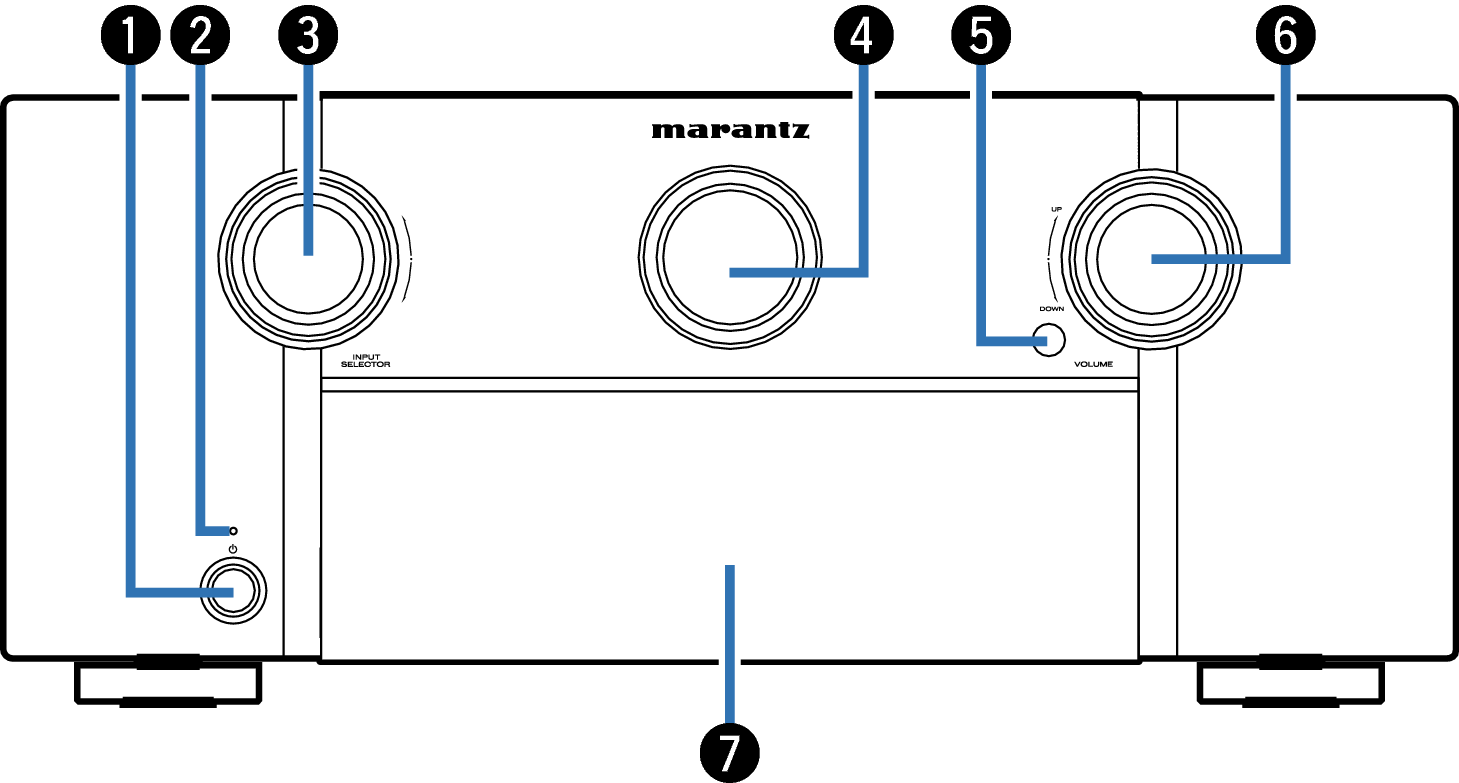 Power operation button ( )
Used to turn the power of the MAIN ZONE (room where this unit is located) on/off (standby). link
Power indicator
This is lit as follows according to the power status:
When "HDMI Control" is set to "On"link
When "HDMI Pass Through" is set to "On"link
When "Network Control" is set to "Always On" link
INPUT SELECTOR knob
This selects the input source. link
Main display
This displays various pieces of information. link
Remote control sensor
This receives signals from the remote control unit. link
VOLUME knob
This adjusts the volume level. link
Door
When you are using buttons and/or connectors behind the door, press the bottom of the door to open it. Be careful not to catch your fingers when closing the door.