Connecting the subwoofer
Use a subwoofer cable to connect the subwoofer.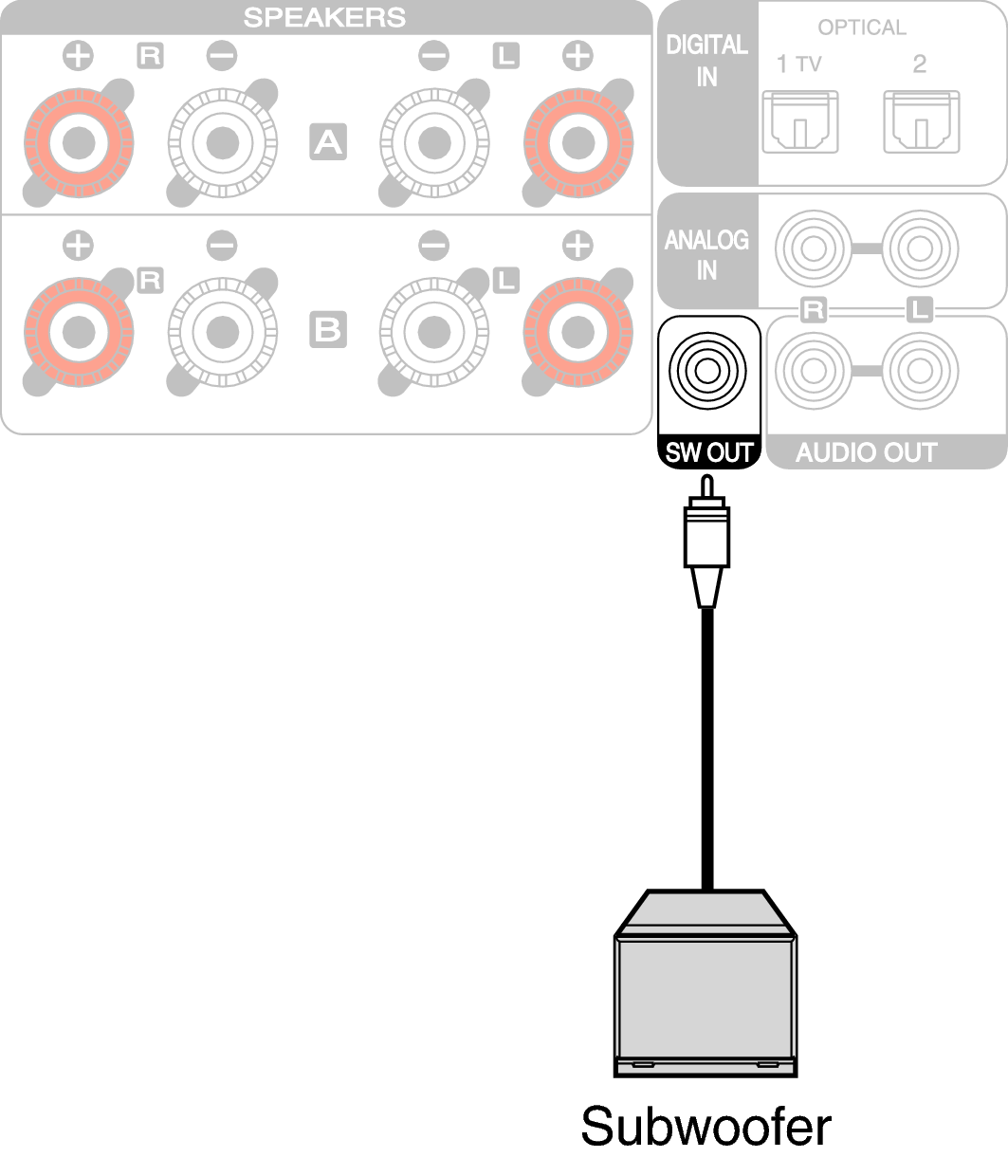 The subwoofer volume is linked to the Speaker A volume.
When the speaker for audio output is set to "Speaker B = On", this unit does not output to the subwoofer. link
Network CD Receiver
Copyright © 2019 D&M Holdings Inc. All Rights Reserved.