Convenience functions
This section explains how to use convenient functions that can be used for each input source.
Control of "HEOS Favorites" operations is optimized for the app. For more information on acquiring the app, see Getting the HEOS Applink.
Remote control unit illustration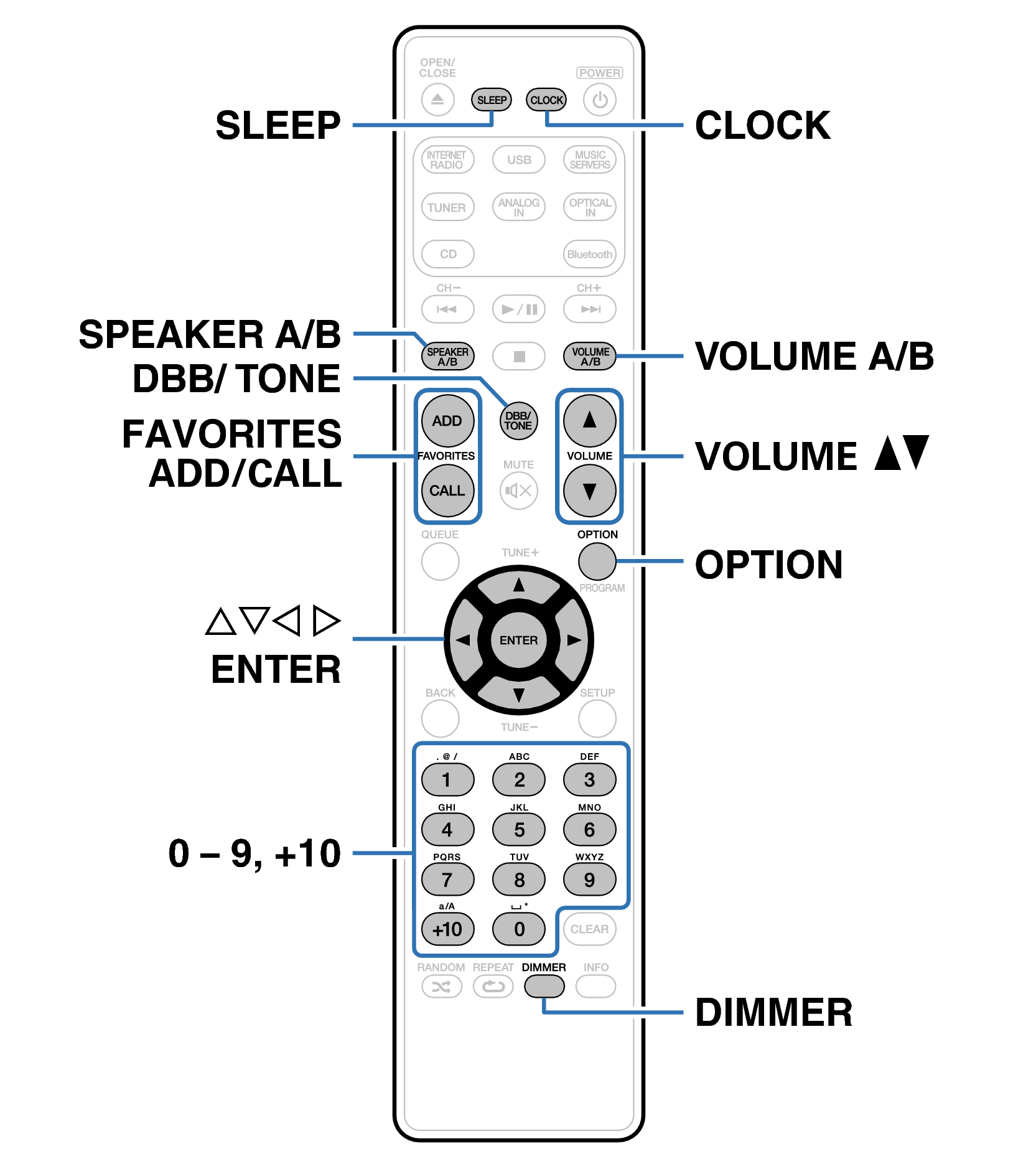 Network CD Receiver
Copyright © 2019 D&M Holdings Inc. All Rights Reserved.