Remote control unit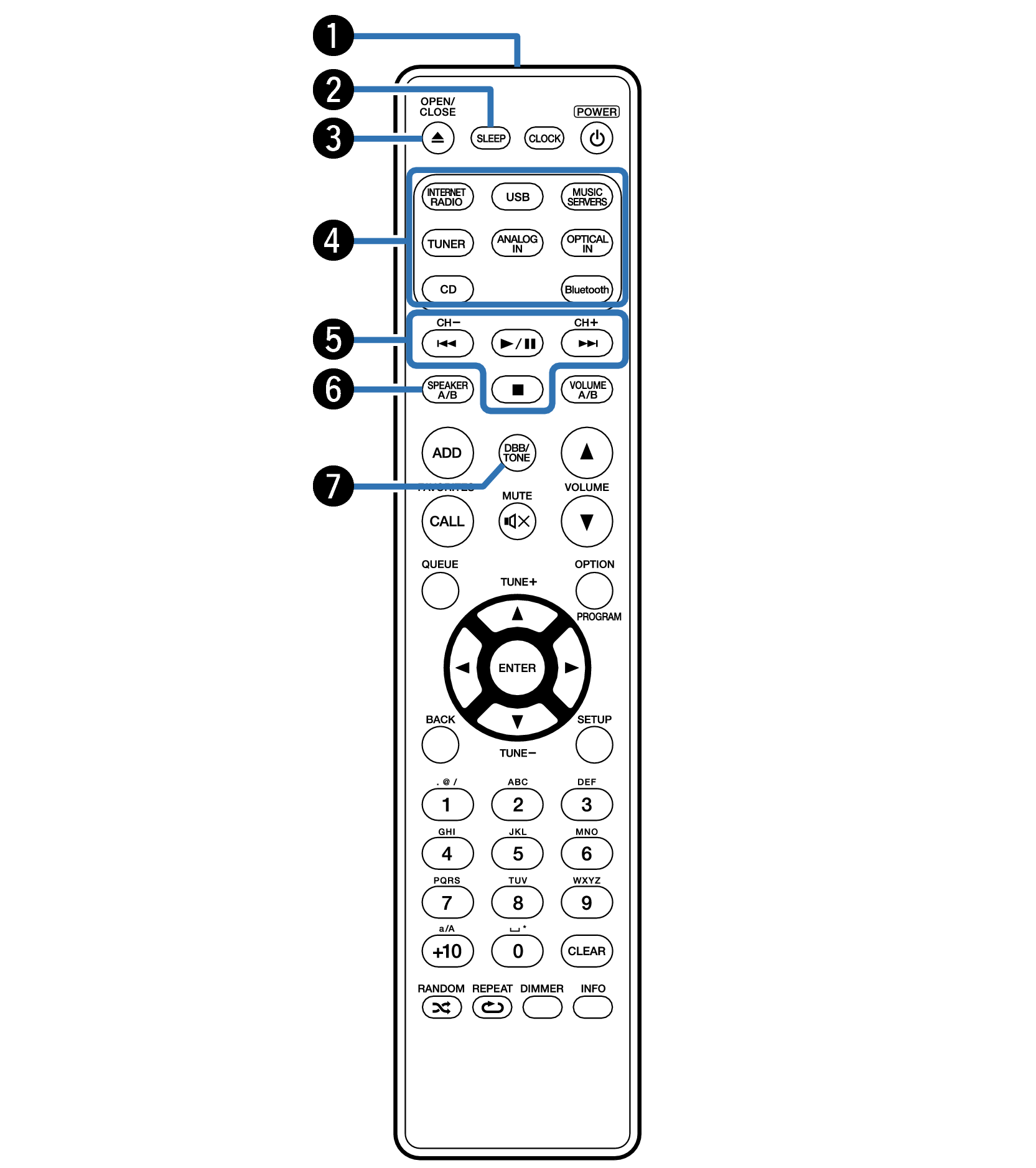 Remote control signal transmitter
This transmits signals from the remote control unit. link
SLEEP button
This sets the sleep timer. link
OPEN/CLOSE button ( )
Opens and closes the disc tray. link
Input source select buttons
These select the input source. link
System buttons
These perform playback related operations.
Channel buttons (CH +, –)
These select stations registered to the preset list. link
SPEAKER A/B button
Used to switch the speaker for audio output. link
DBB/TONE button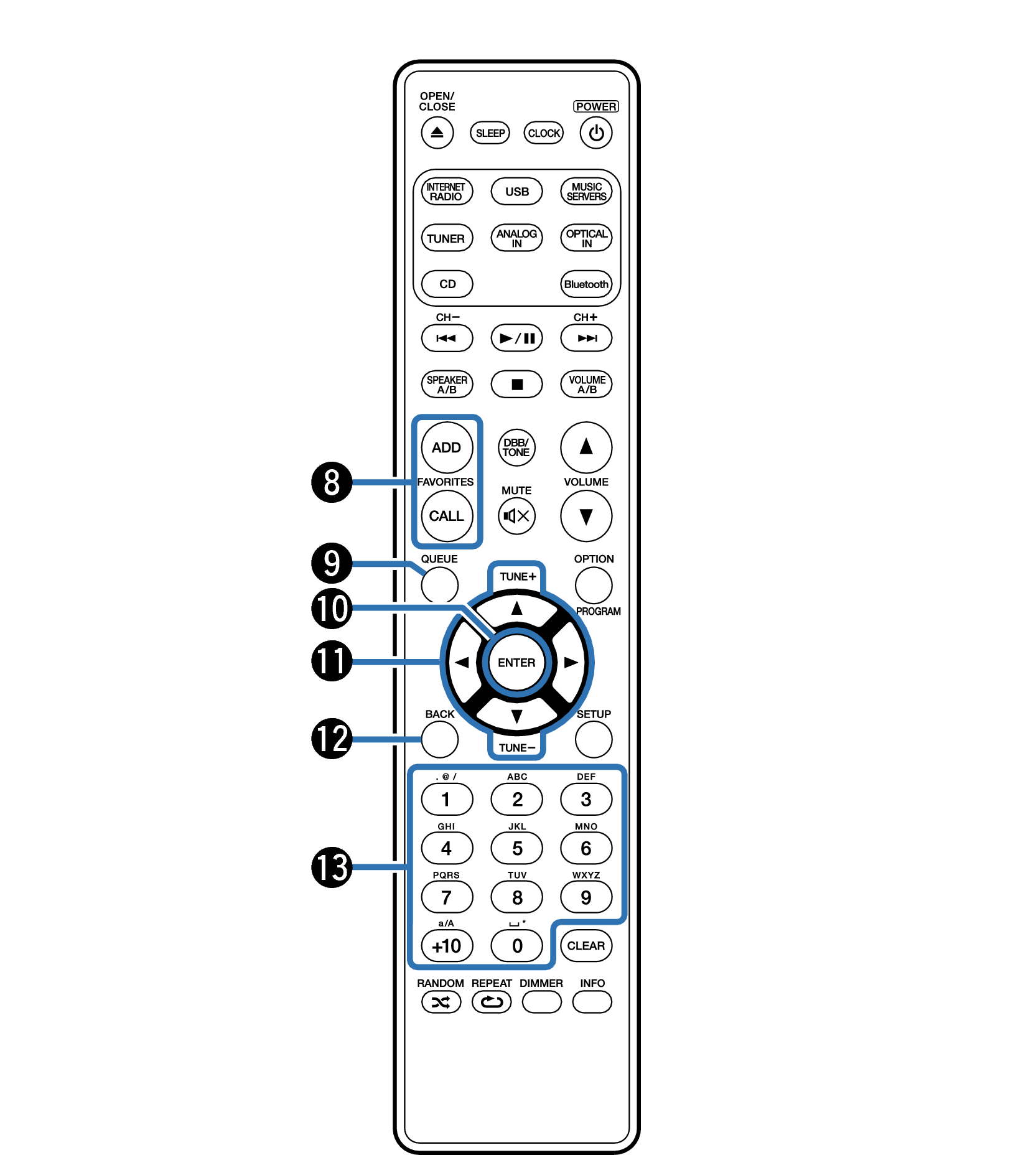 FAVORITES ADD / CALL buttons
This allows you to register content to "HEOS Favorites" and call registered content.
QUEUE button
ENTER button
This determines the selection.
Cursor buttons ( )
Tuning buttons (TUNE +, –)
These operate the tuner. link
BACK button
Returns to the previous item.
Number/letter buttons (0 – 9, +10)
These enter letters or numbers into the unit. link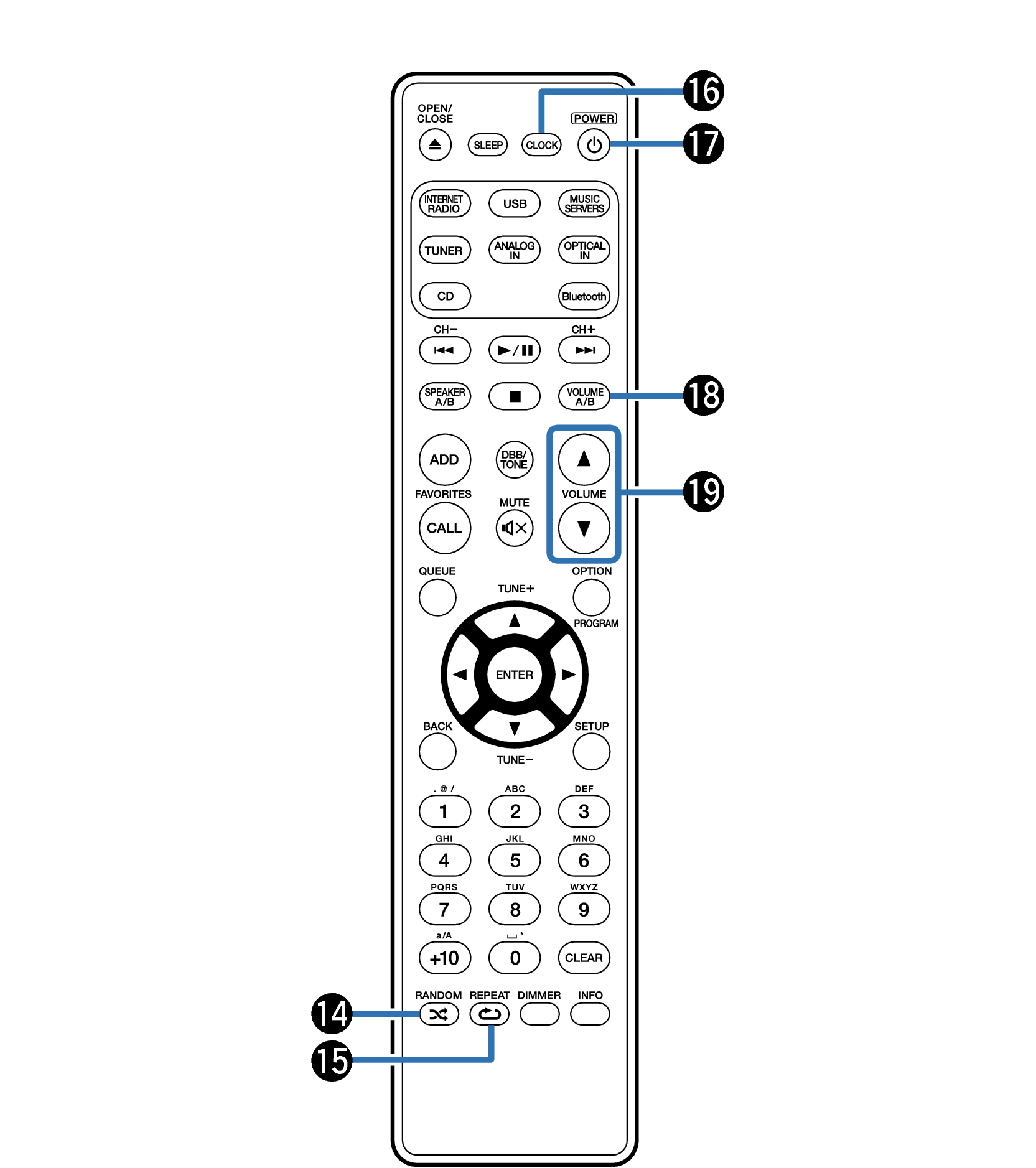 RANDOM button ( )
Switches the random playback.
REPEAT button ( )
Switches the repeat playback.
CLOCK button
The current time appear on the unit. link
Power operation button (POWER )
This turns the power on/off (standby). link
VOLUME A/B button
Used to select the speaker for volume adjustment when 2 sets of speakers (Speaker A/Speaker B) are connected. link
VOLUME buttons ( )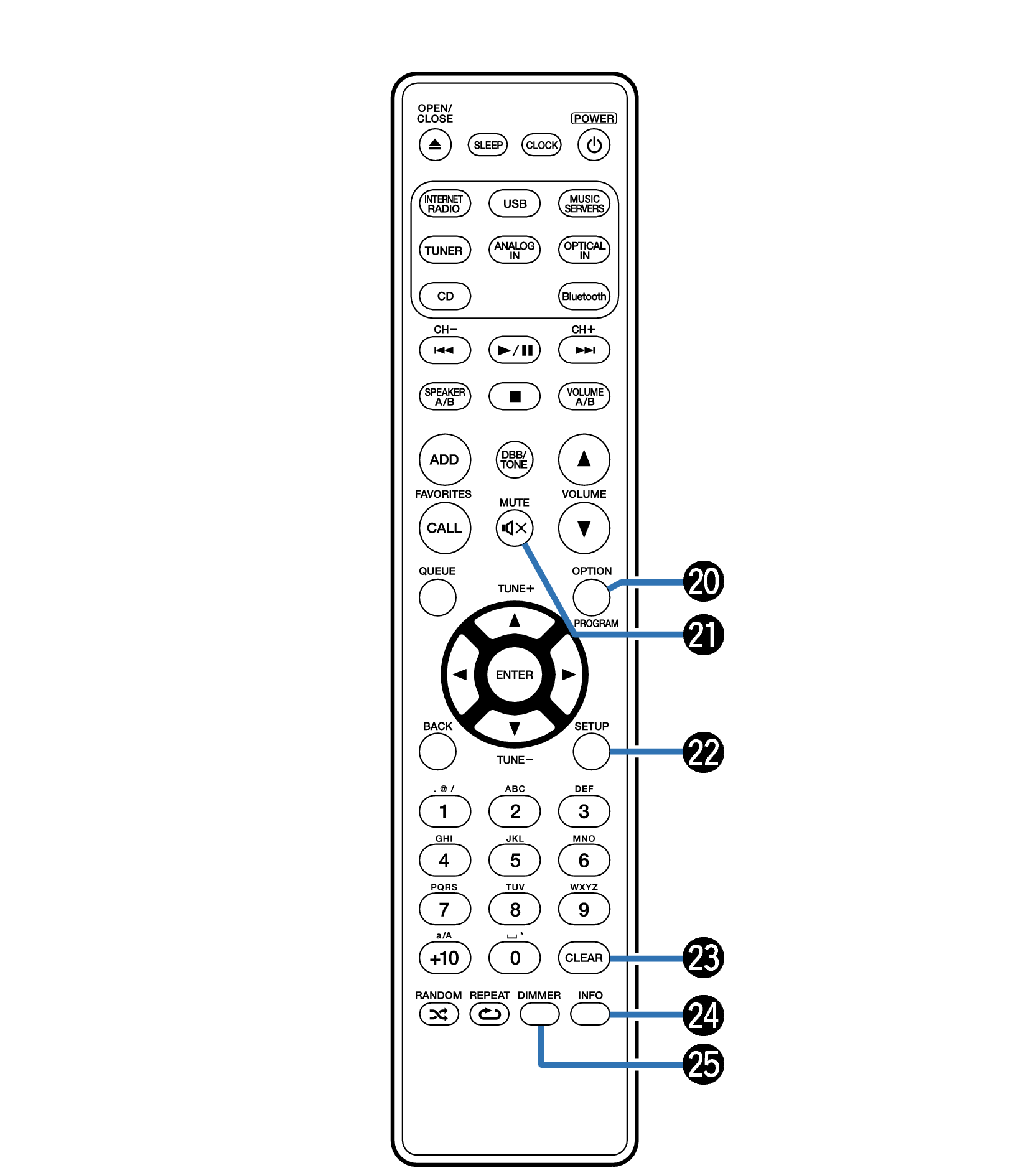 OPTION button
This displays the option menu on the display.
An option menu is not displayed for some input sources.
This switches the playback range on a data CD. link
This sets program playback. link
MUTE button ( )
This mutes the output audio. link
SETUP button
The setting menu is displayed on the display. link
CLEAR button
This cancels the settings.
Information button (INFO)
This switches the track information shown in the display during playback.
DIMMER button
Adjust the display brightness of this unit. link