Switches light illumination on/off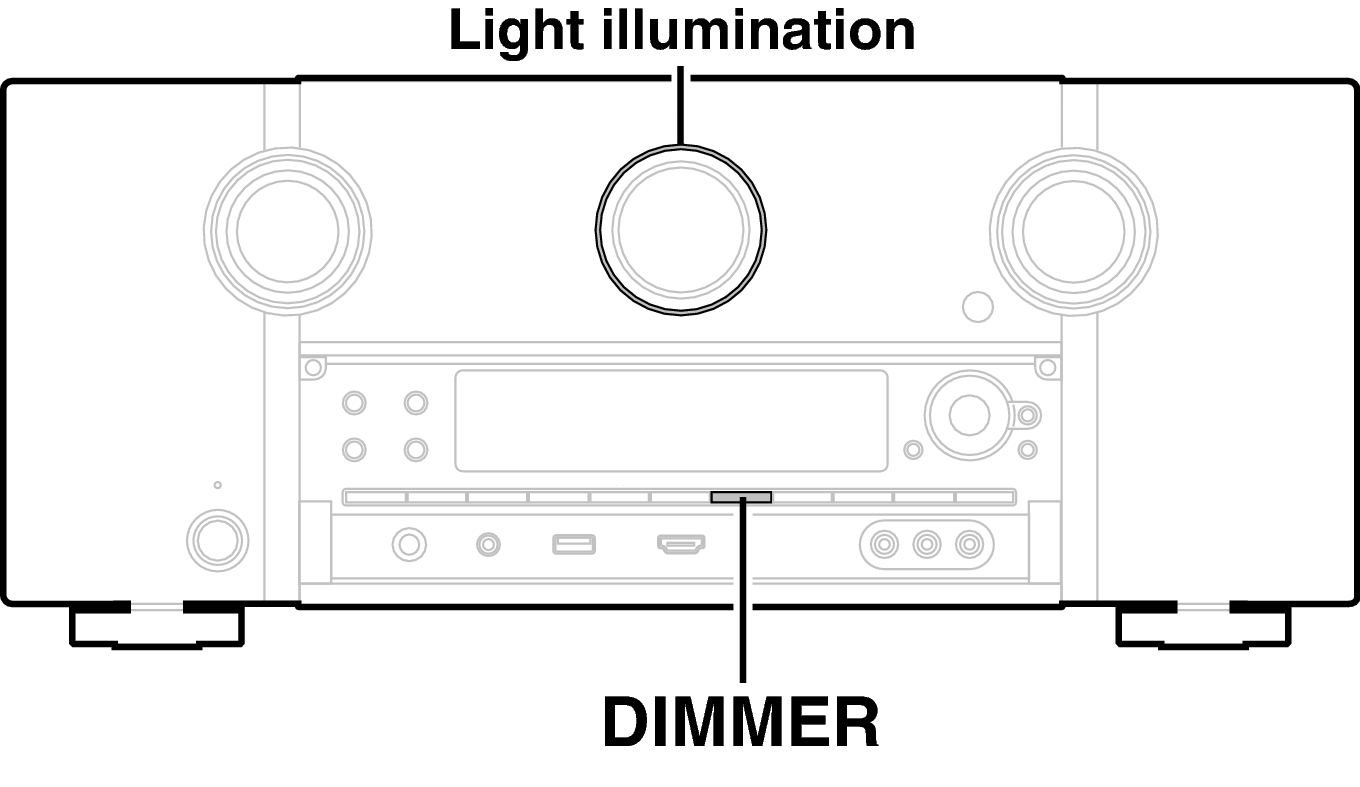 You can switch the light illumination around the main display on or off.
The default setting is "On".
Press and hold DIMMER on the main unit for 3 seconds.
Carry out the same procedure if you want to change the settings again.
AV Surround Receiver
Copyright © 2015 D&M Holdings Inc. All Rights Reserved.