Using the cursor buttons
Display the screen for inputting characters.
To change a character, use


to align the cursor with the character that you want to change.
Use


to change the character.
The types of characters that can be input are as shown below.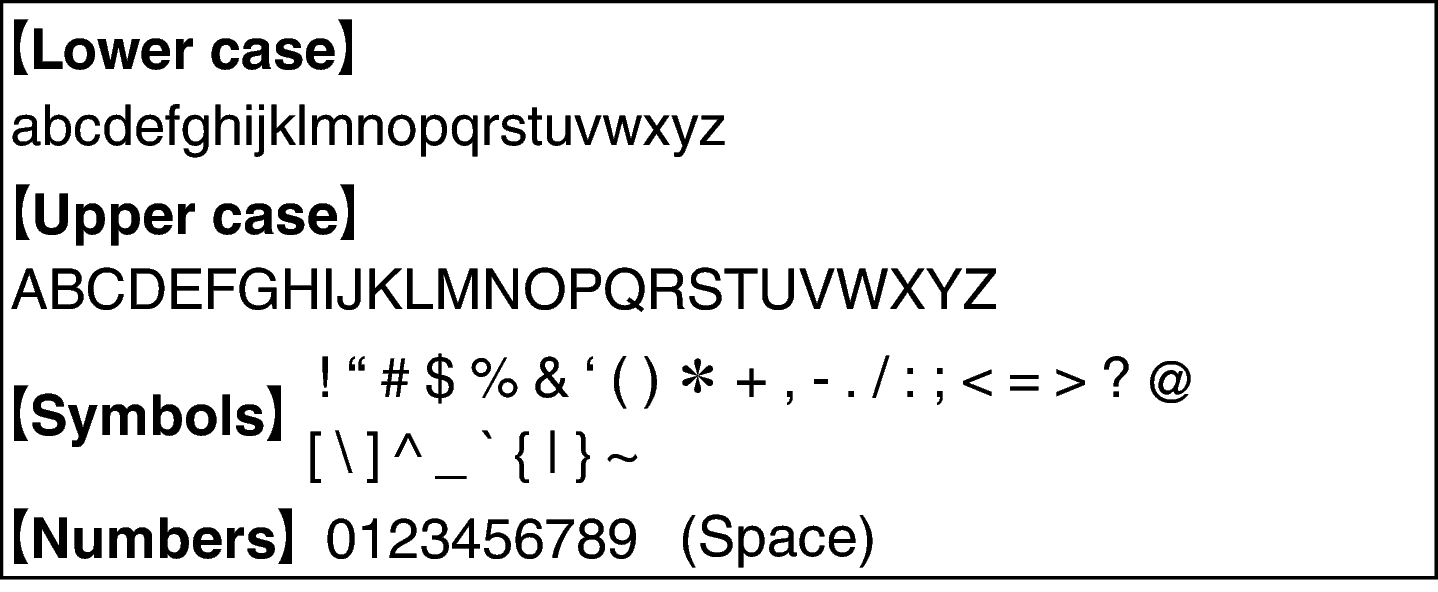 Repeat step 2 to change the name then press ENTER to register it.
Press CLEAR to delete the character.
Press

to insert a space.