Video conversion function
This unit automatically converts the input video signals as shown in the diagram before outputting them to the TV.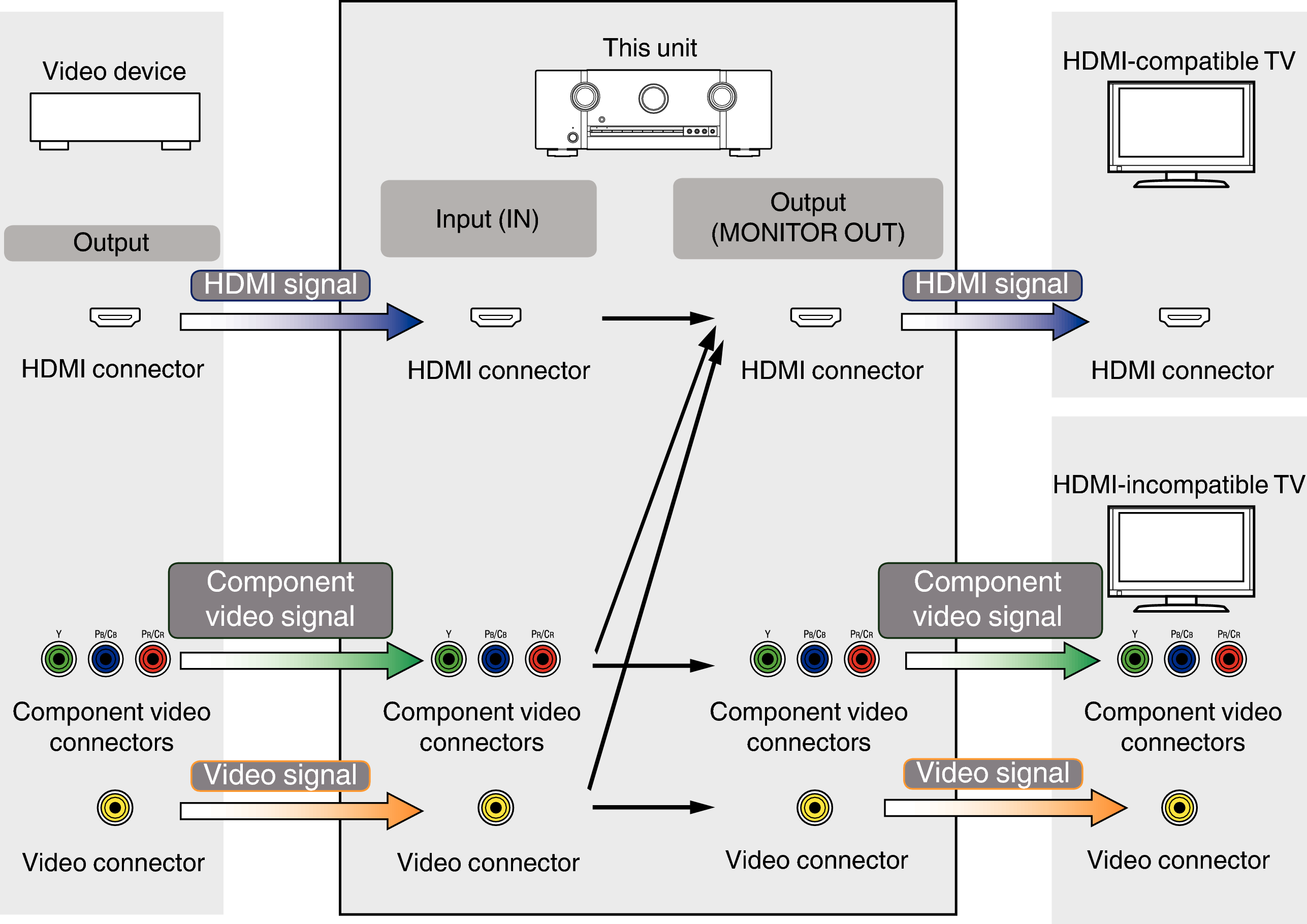 The MAIN ZONE Video Conversion function is compatible with the following formats: NTSC, PAL, SECAM, NTSC4.43, PAL-N, PAL-M and PAL-60.
When component video signals are used, only 480i and 576i signals are converted to HDMI signals.
This unit can convert the input video signals to the resolution that is set for "Resolution" in the menu before outputting them to the TV. link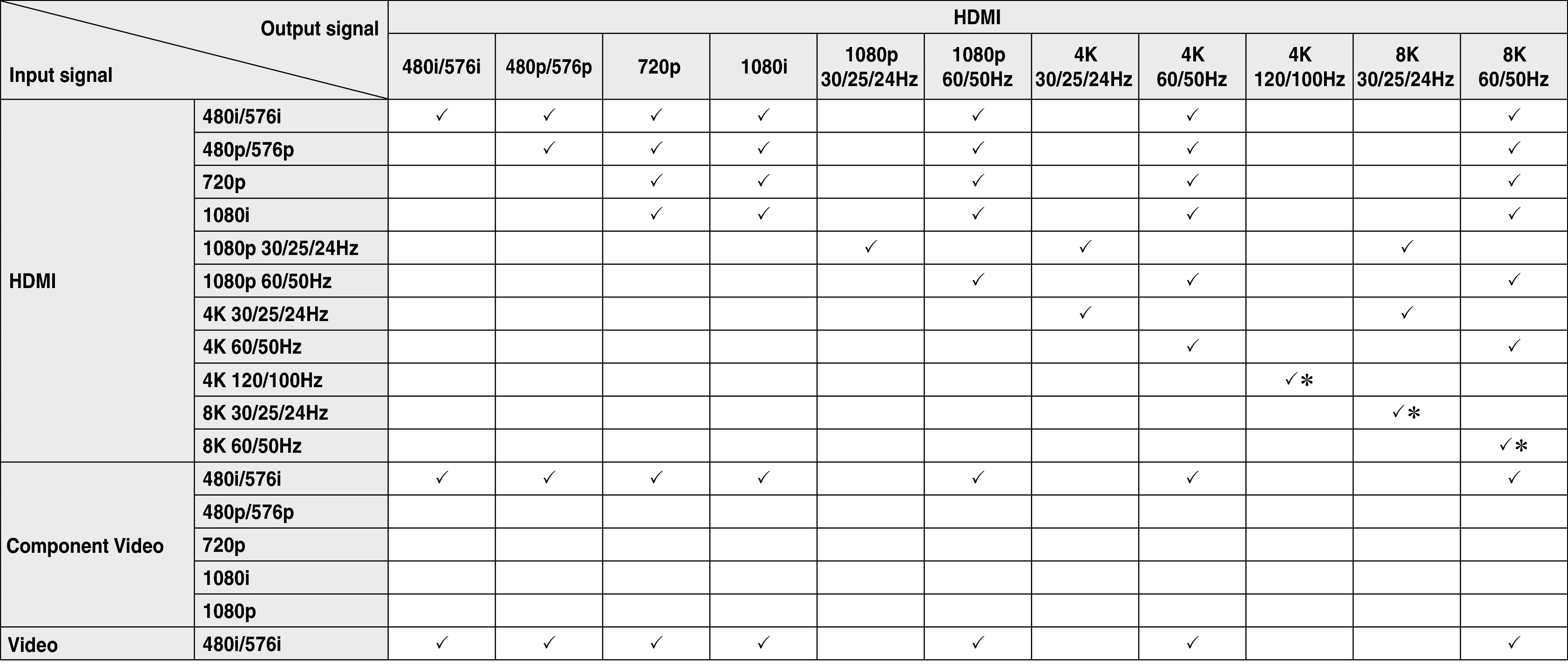 Only supported by the HDMI 6 connector.
AV Surround Receiver
© 2020 Sound United. All Rights Reserved.