Connecting a player device compatible with the 8K
This unit supports 8K HDMI video signals.
If your player supports 8K, connect it to the HDMI 6 (8K) connector on your device.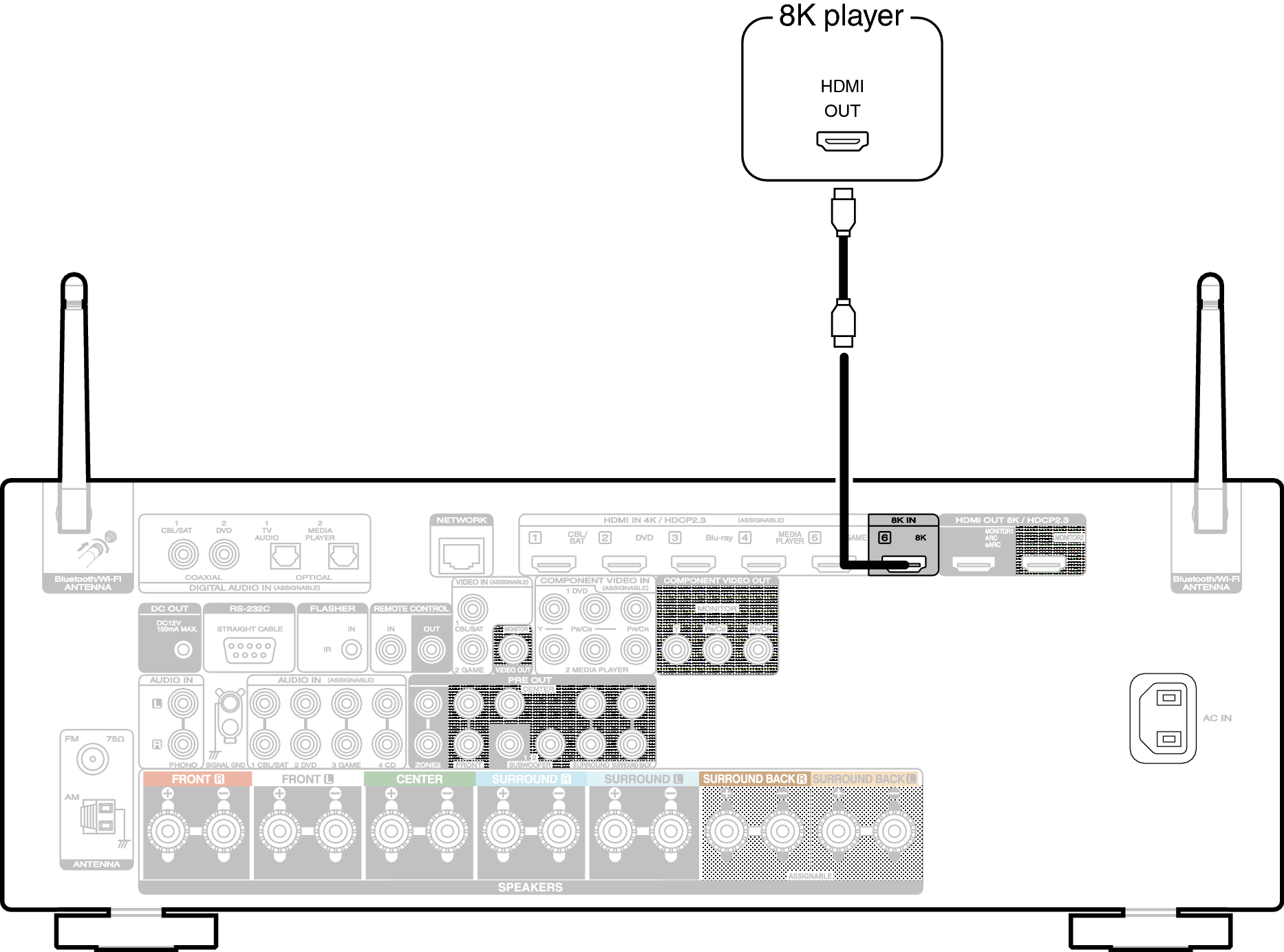 To enjoy 8K video, connect an 8K-compatible TV with an "Ultra High Speed 48 Gbps HDMI cable".
Set "4K/8K Signal Format" to "8K Enhanced" in the menu to enjoy 8K video. link
AV Surround Receiver
© 2020 Sound United. All Rights Reserved.