Playing a USB memory device
Playing back music files stored on a USB memory device.
Only USB memory devices conforming to mass storage class standards can be played on this unit.
This unit is compatible with USB memory devices in "FAT32" or "NTFS" format.
Remote control unit illustration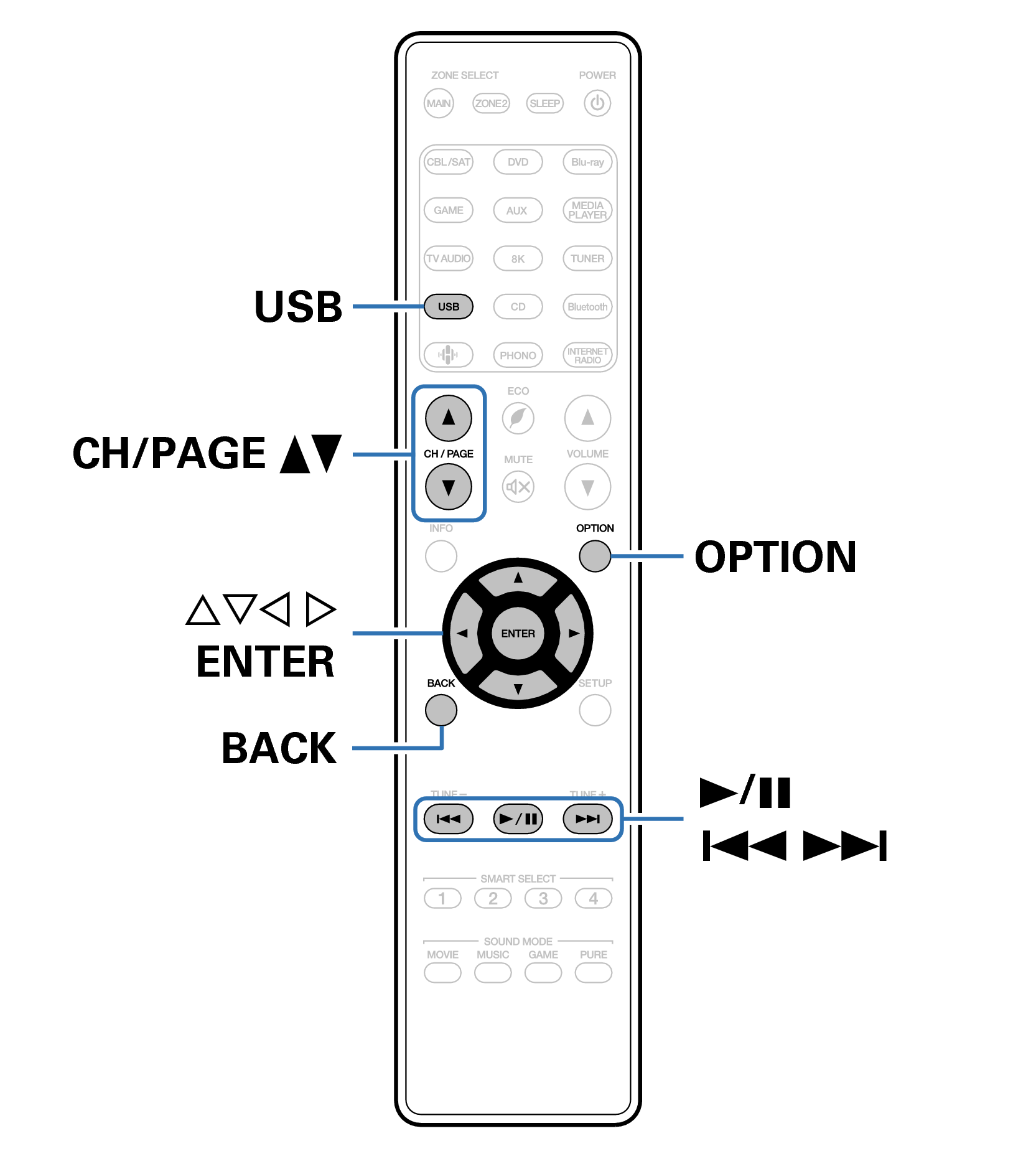 AV Surround Receiver
© 2020 Sound United. All Rights Reserved.