Listening to Internet Radio
Internet Radio refers to radio broadcasts distributed over the Internet. Internet Radio stations from around the world can be received.
The Internet Radio station list on this unit the database service provided by TuneIn Radio service.
Remote control unit illustration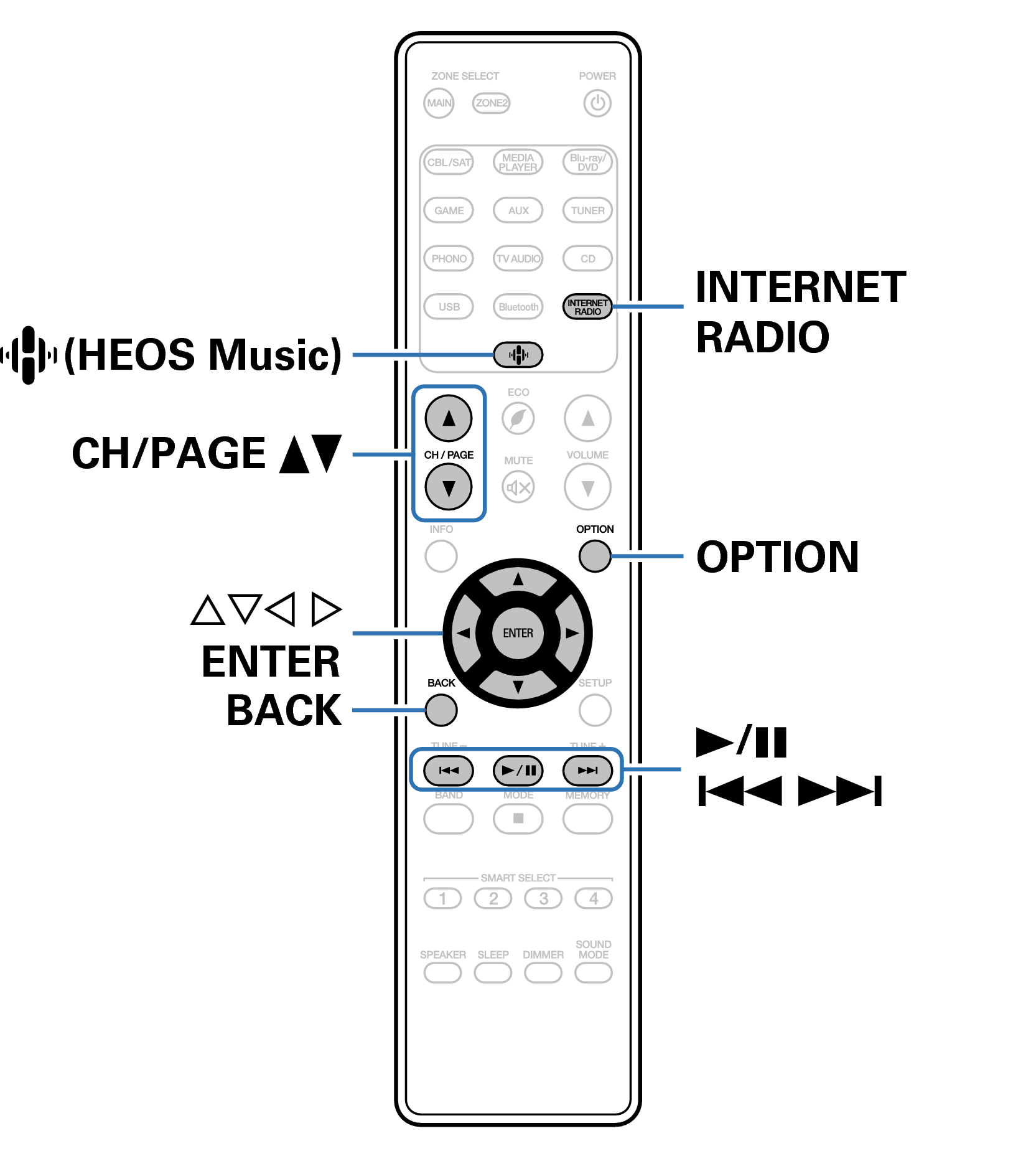 Network Audio Receiver
Copyright © 2019 D&M Holdings Inc. All Rights Reserved.