Connecting 5.1-channel speakers
This serves as a basic 5.1-channel surround system.
Up to 11.2-channels can be connected by using either UNBALANCED RCA connectors or BALANCED XLR connectors.
This example explains how to make a connection when using UNBALANCED RCA connectors.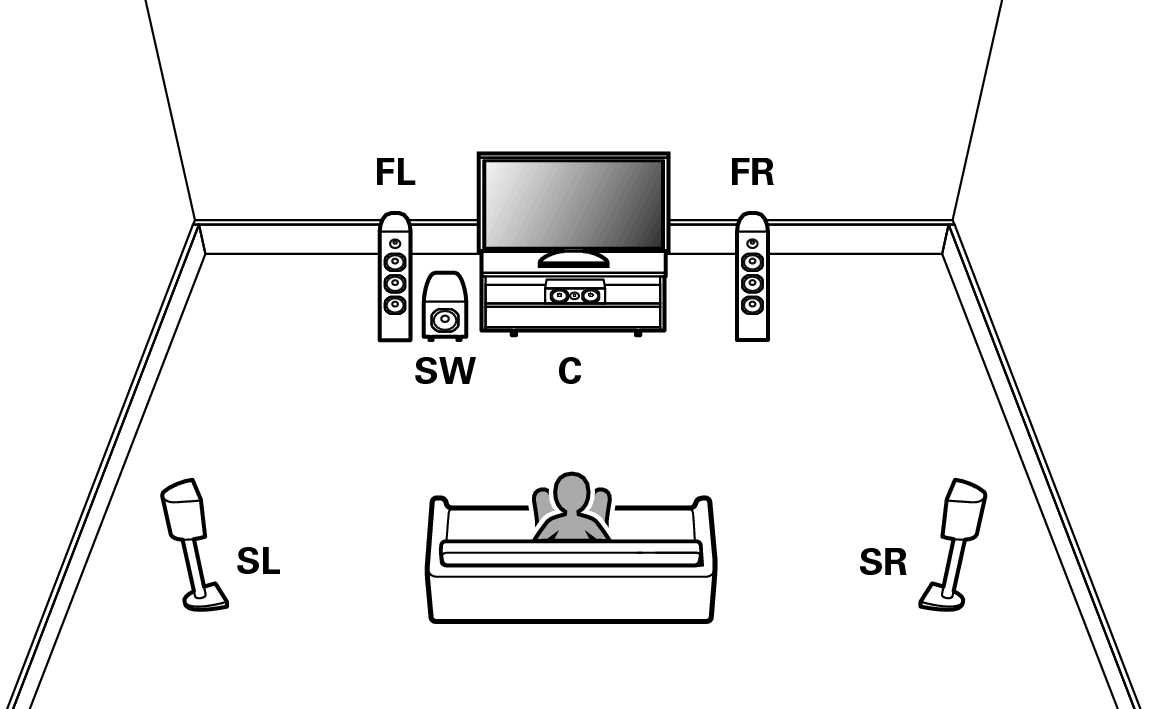 Example

UNBALANCED RCA connector connection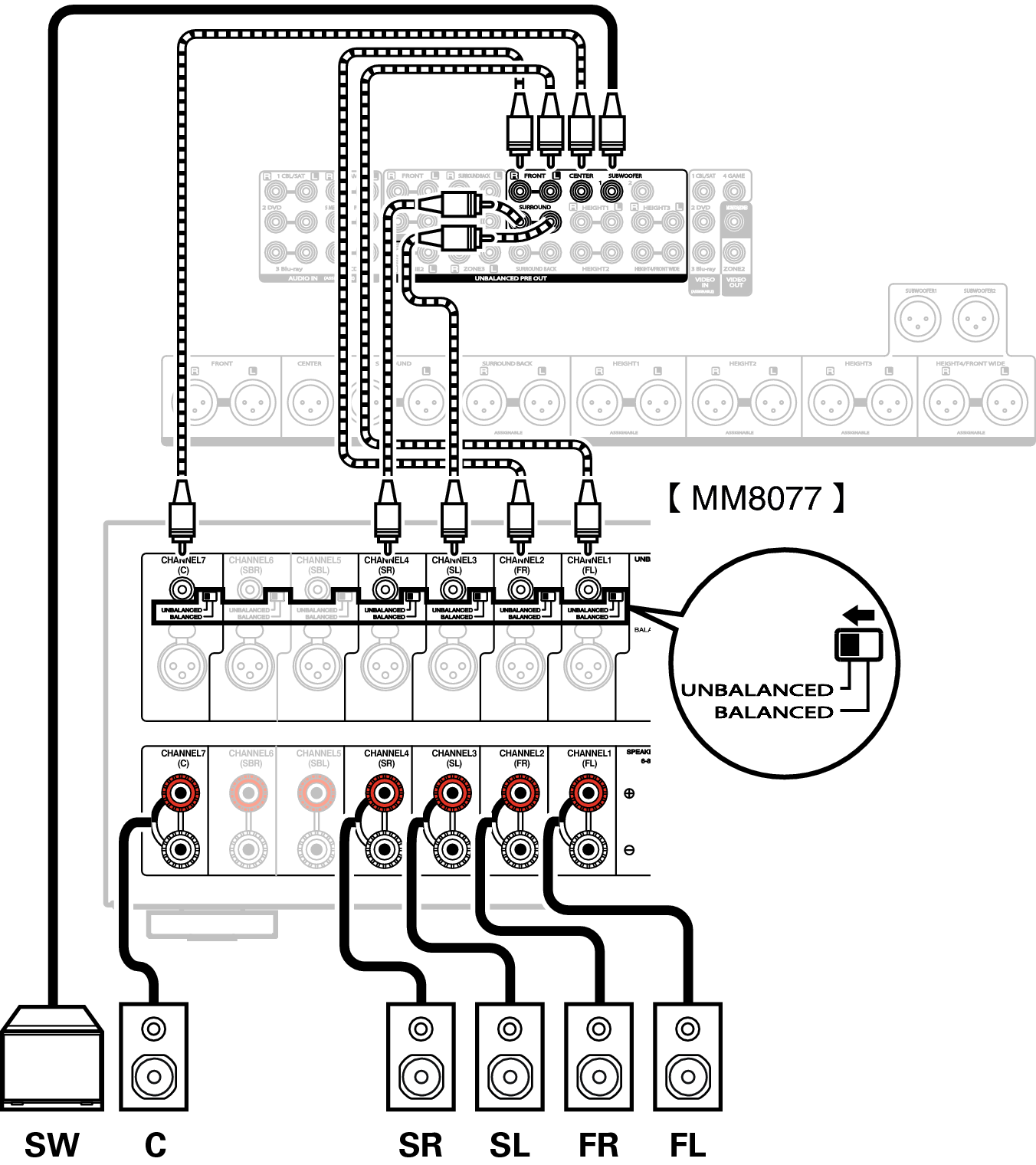 AV Pre Amplifier
Copyright © 2017 D&M Holdings Inc. All Rights Reserved.