Remote control unit
The remote control provided with this unit can control a Marantz Network SACD player.
Operating this unit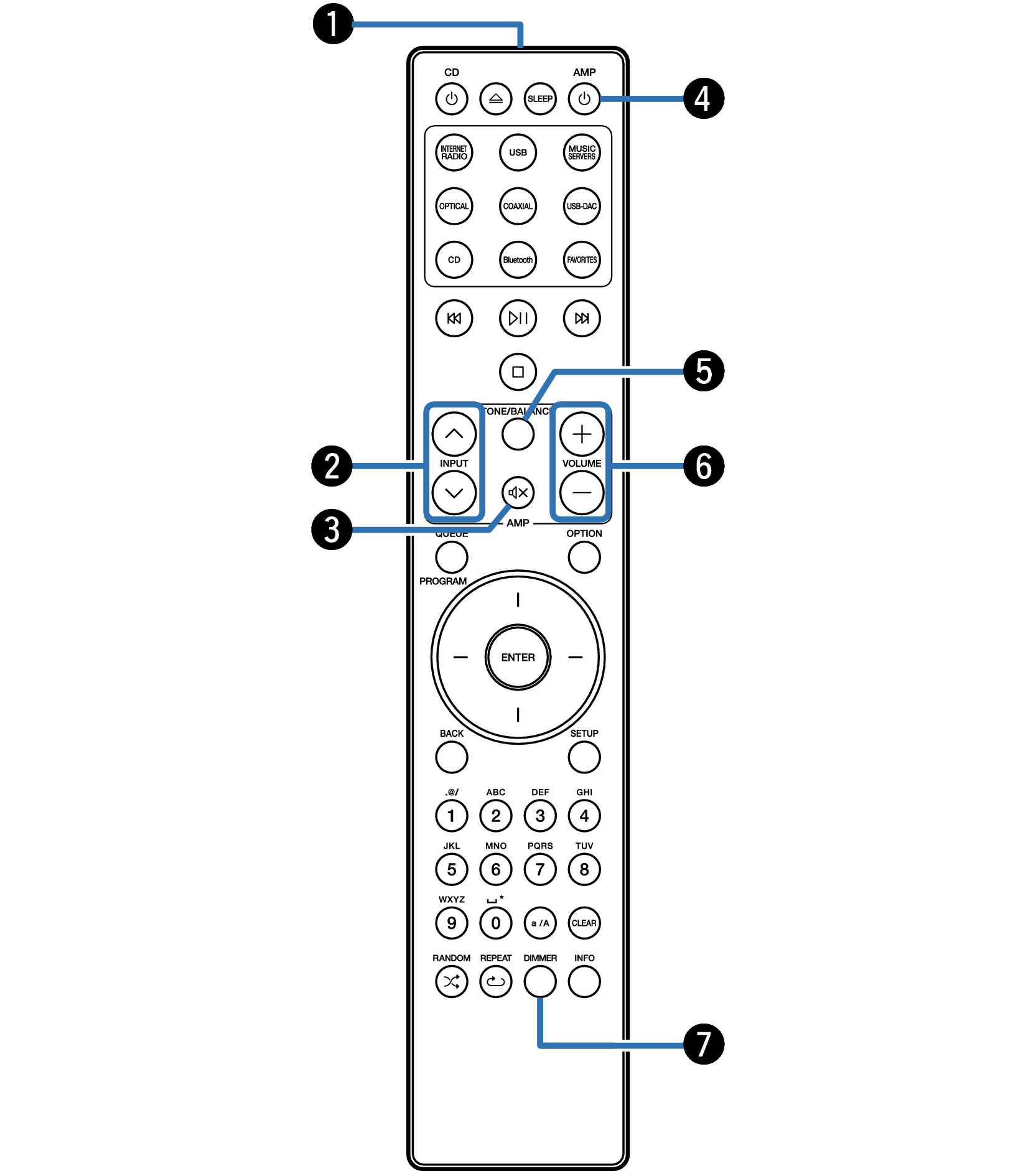 Remote control signal transmitter
This transmits signals from the remote control unit. link
INPUT buttons ( )
This selects the input source. link
Mute button ( )
This mutes the output audio. link
Power operation button (AMP )
This turns the power on/off (standby). link
This turns Auto Standby mode on/off. link
TONE/BALANCE button
This turns tone balance control on/off. link
The lighting setting menu appears on the display. link
VOLUME buttons ( )
These adjust the volume level. link
DIMMER button
Adjust the display brightness of this unit. link
Network SACD player operations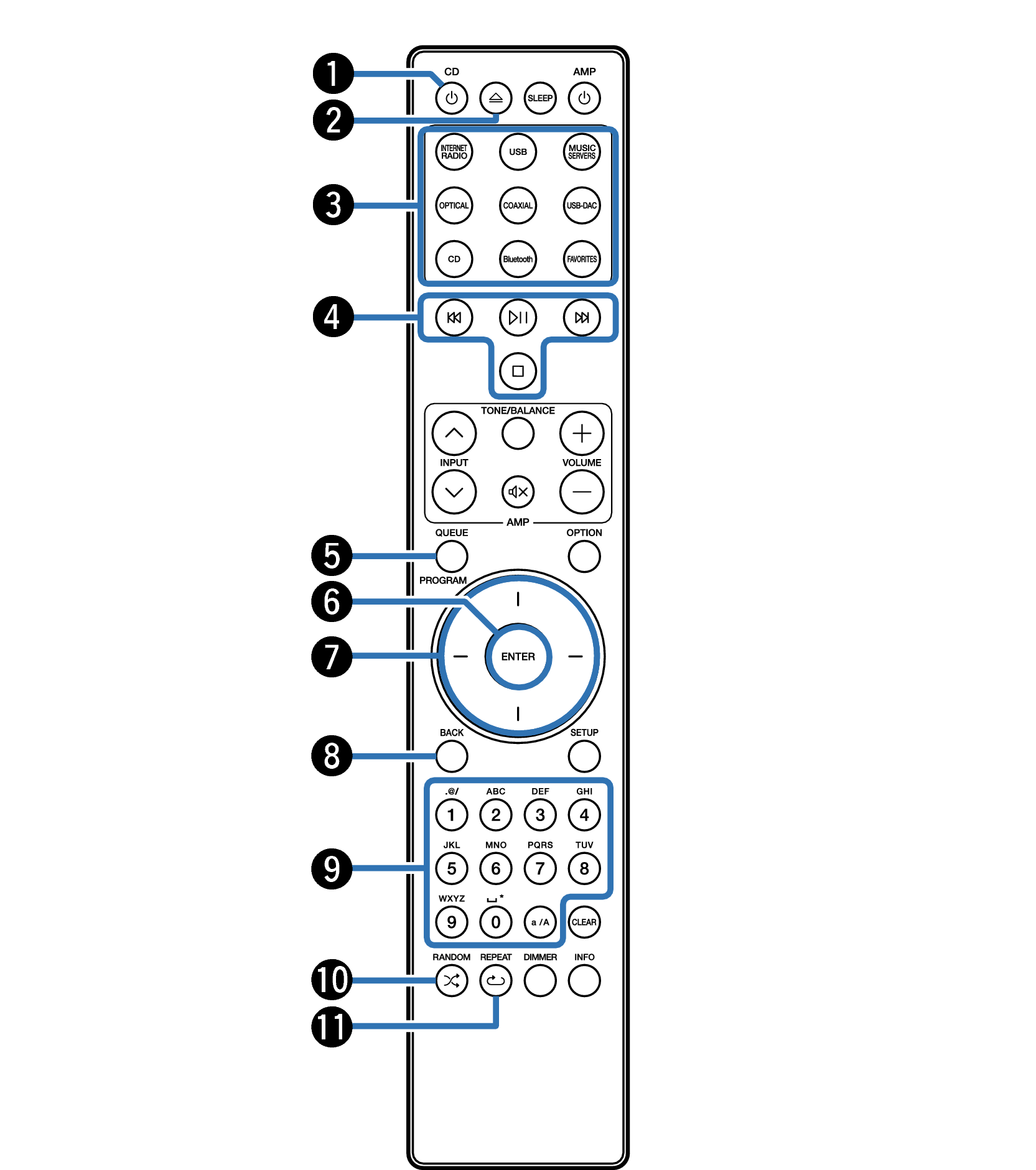 A Marantz Network SACD player can be operated.
Power operation button (CD )
Disc tray open/close button ( )
Input source select buttons
System buttons
QUEUE button
PROGRAM button
ENTER button
Cursor buttons
BACK button
Number/letter buttons (0 – 9, a/A)
RANDOM button ( )
REPEAT button ( )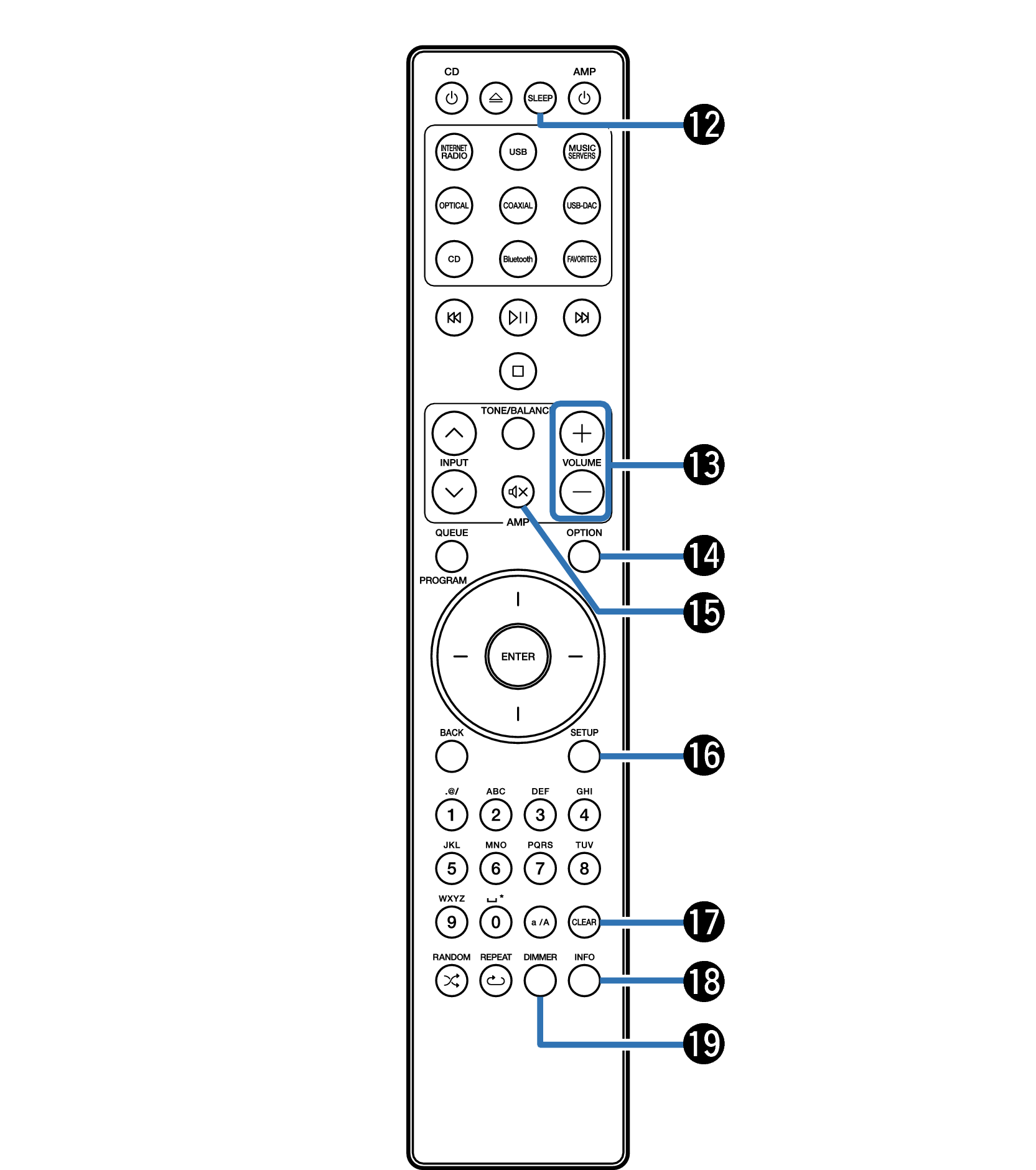 SLEEP button
VOLUME buttons ( )
OPTION button
Mute button ( )
SETUP button
CLEAR button
Information button (INFO)
DIMMER button
The remote control may not operate some products.

and

only work when the remote control code is set to Network SACD player operation mode. See the instruction manual of your Marantz Network SACD player for details.