Connecting multi-drive to listen to music in two rooms
You can listen to music in different rooms using this unit with two pairs of speaker systems.
Connecting speakers
Carefully check the left (L) and right (R) channels and + (red) and – (black) polarities on the speakers being connected to the unit, and be sure to connect the channels and polarities correctly.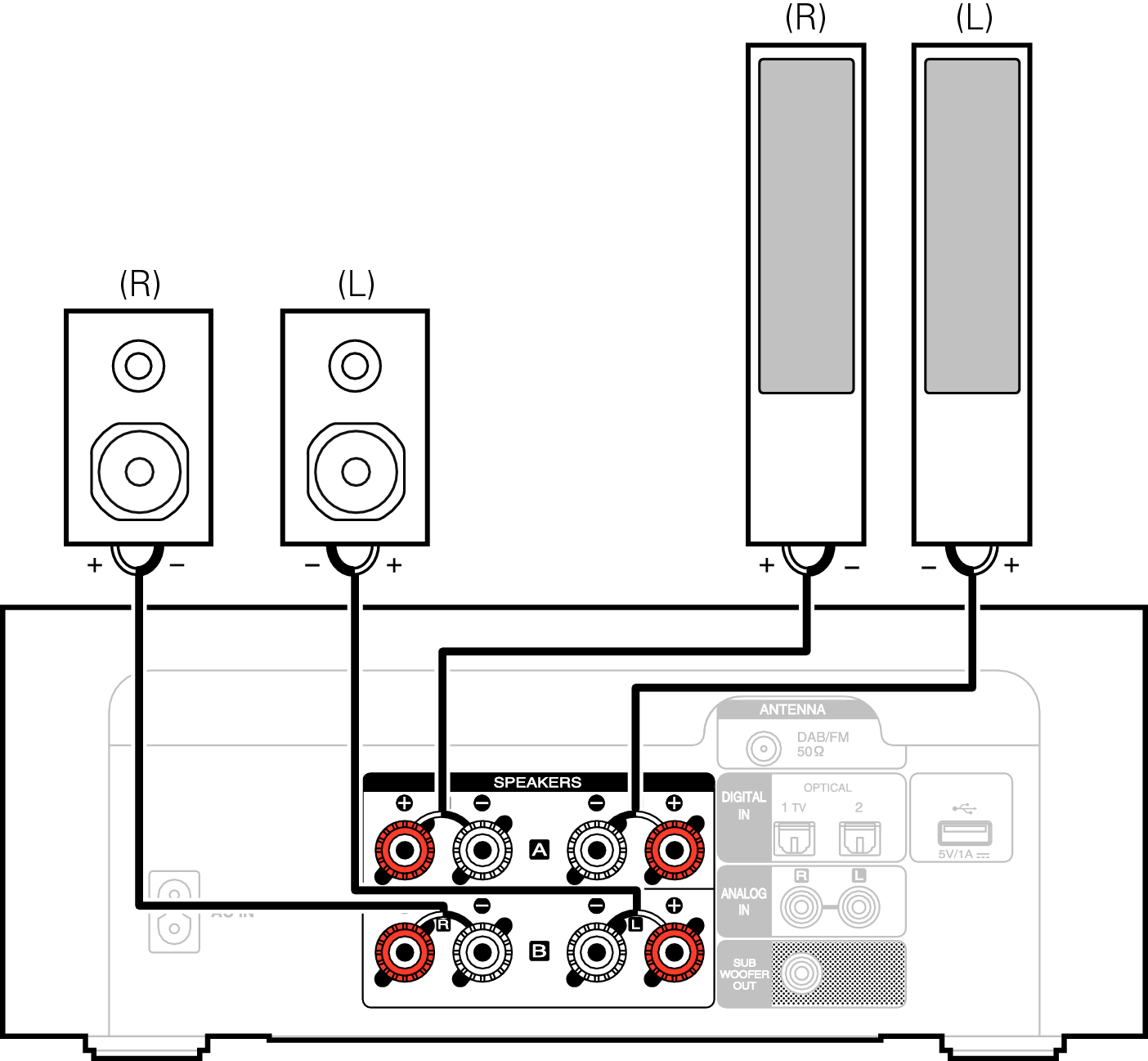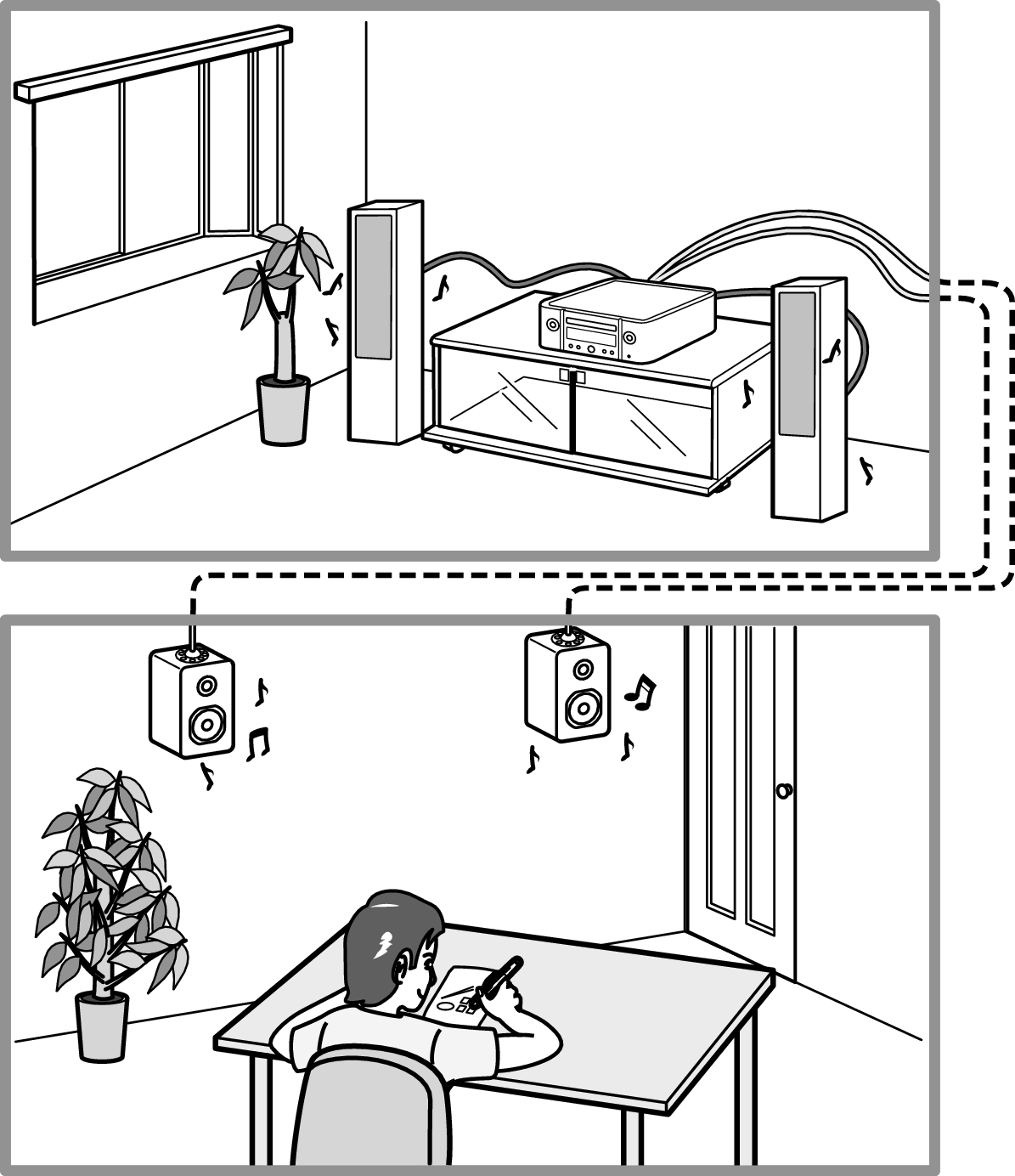 Selecting speakers to output audio
You can set up this unit to output audio from Speaker A, Speaker B, or both.
The current setting is displayed.
Press SPEAKER A/B repeatedly to select the setting.
The setting changes each time SPEAKER A/B is pressed.
Speakers A:
Outputs audio from Speaker A only.
Speakers B:
Outputs audio from Speaker B only.
Speakers A+B:
Outputs audio from both Speaker A and Speaker B.
When using the multi-drive connection, set "Speaker Config" – "Amplifier Mode" in the settings menu to "Standard". link
Specifying speakers to adjust the volume
When 2 sets of speakers (Speaker A/Speaker B) are connected, either Speaker A or Speaker B can be selected for volume adjustment.
The speakers whose volume is to be adjusted are shown in the unit display.
Use VOLUME


to adjust the volume.
This is only enabled when "Speakers A+B" is set for the audio output speakers.