Front panel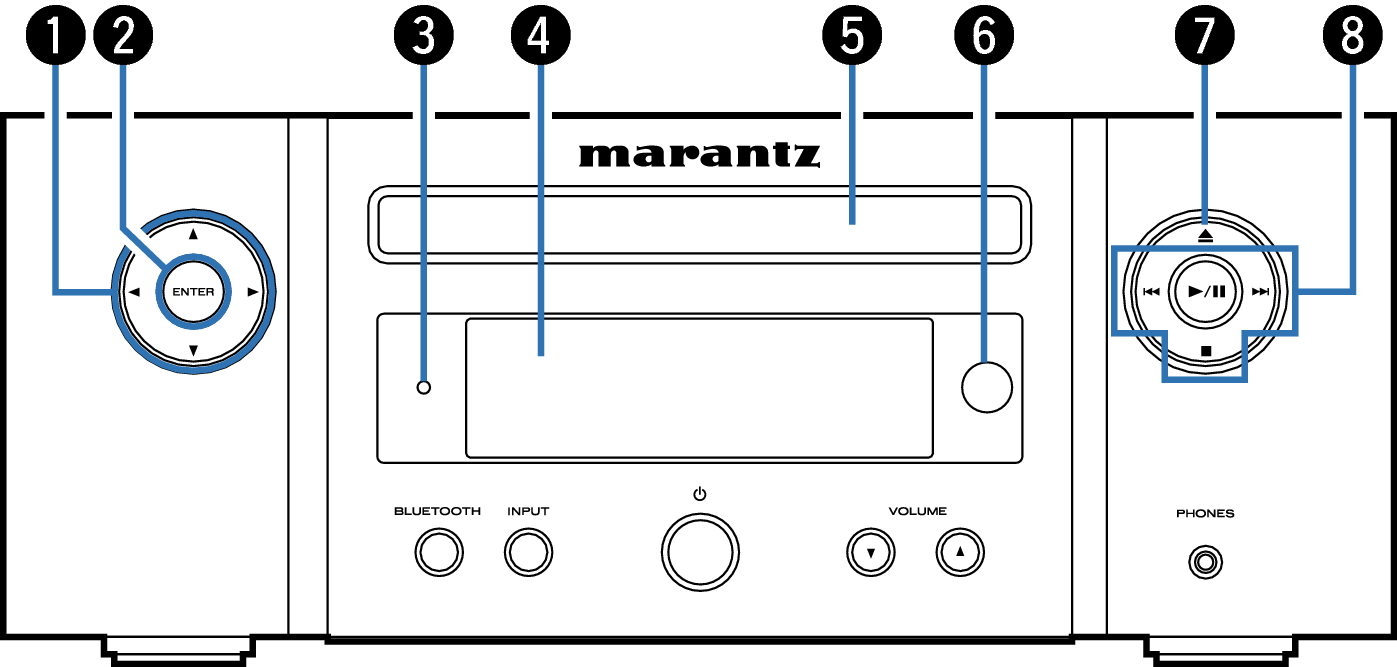 Cursor buttons ( )
ENTER button
This determines the selection.
Standby indicator
Lights as follows according to unit status:
During normal standby ("TV Auto-Play"-"Off"link)
Green: When display brightness is off link
Orange: During alarm standbylink
During normal standby
("TV Auto-Play"-"Optical In 1/Optical In 2"link)
When Bluetooth is on standbylink
Display
This displays various pieces of information.
Disc tray
Used to insert a disc. link
Remote control sensor
This receives signals from the remote control unit. link
Disc tray open/close button ( )
Opens and closes the disc tray. link
System buttons
These perform playback related operations.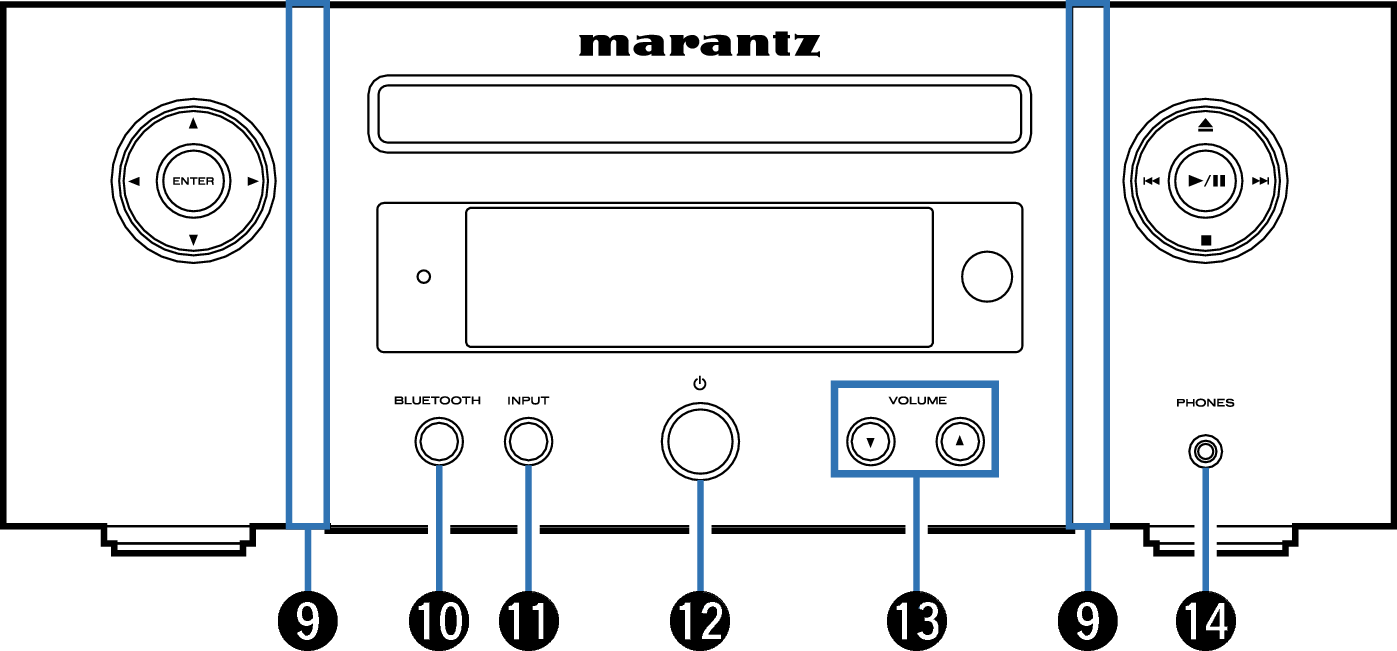 Front panel illumination
Lights when power is turned on. Illumination output can be set on/off using "Illumination" in the settings menu. link
BLUETOOTH button
This switches the input to Bluetooth. This is also pressed during the pairing operation. link
INPUT button
This selects the input source. link
Power operation button ( )
This turns the power on/off (standby). link
Volume up/down buttons (VOLUME )
Headphones jack (PHONES)
Used to connect headphones.
When the headphones are plugged into this jack, audio will no longer be output from the connected speakers.
To prevent hearing loss, do not raise the volume level excessively when using headphones.