Remote control unit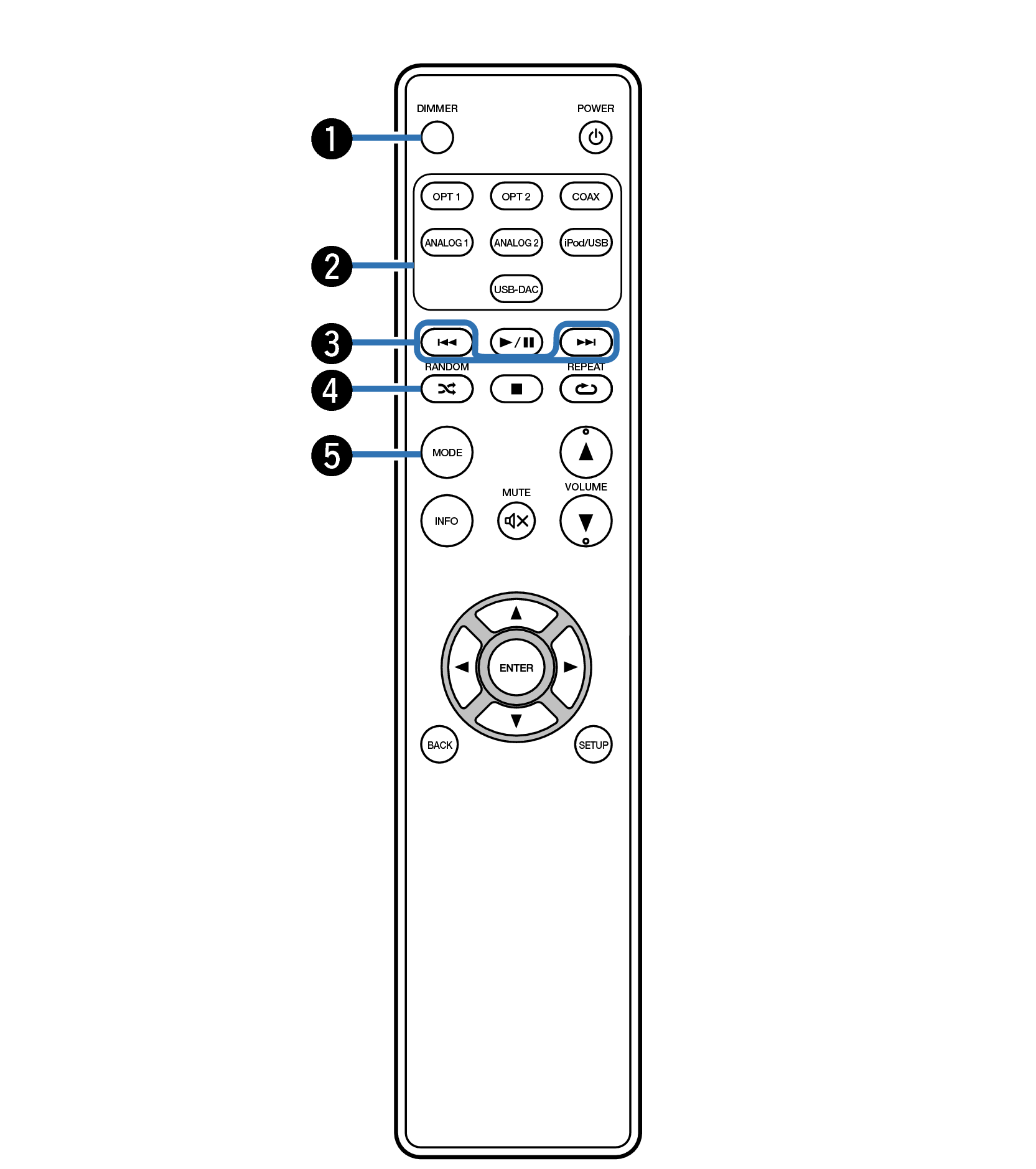 DIMMER button
Adjust the display brightness of this unit. link
Input source select buttons
These select the input source. link
Skip buttons ( , )
This skips to the start of the track. Press and hold to fast-forward/fast reverse.
RANDOM button ( )
Switches the random playback.
MODE button
This switches the playback mode.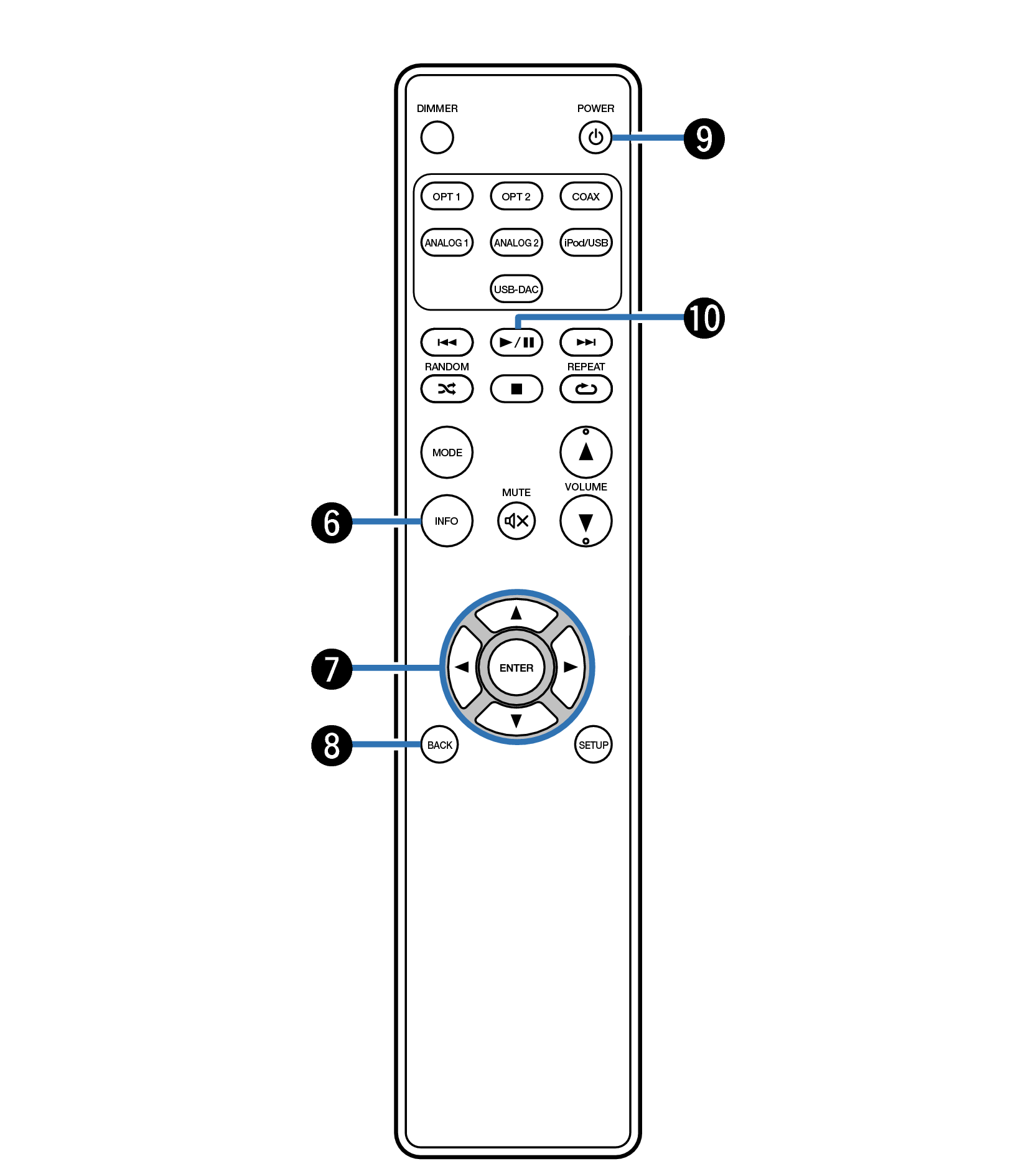 Information button (INFO)
This switches display items such as the album name and title name in the playback screen.
Cursor buttons ( )
BACK button
Returns to the previous item. link
POWER button ( )
This turns the power on/off (standby). link
Play/pause button ( / )
Plays back or pauses a track.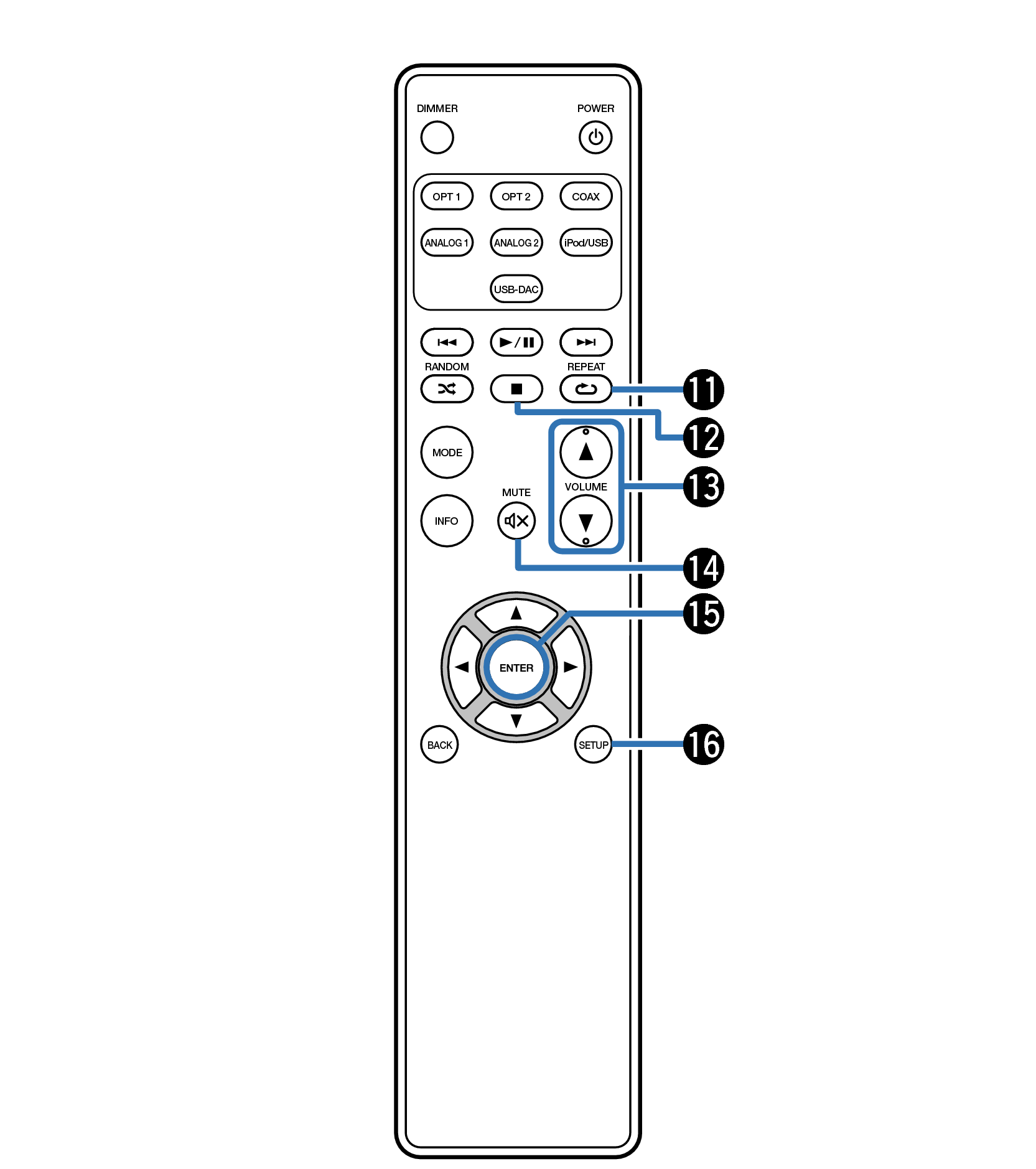 REPEAT button ( )
Switches the repeat playback.
Stop button ( )
VOLUME buttons ( )
These adjust the volume level. link
MUTE button ( )
This mutes the output audio. link
ENTER button
This determines the selection. link
SETUP button
The setting menu is displayed on the display. link