Playback in ZONE2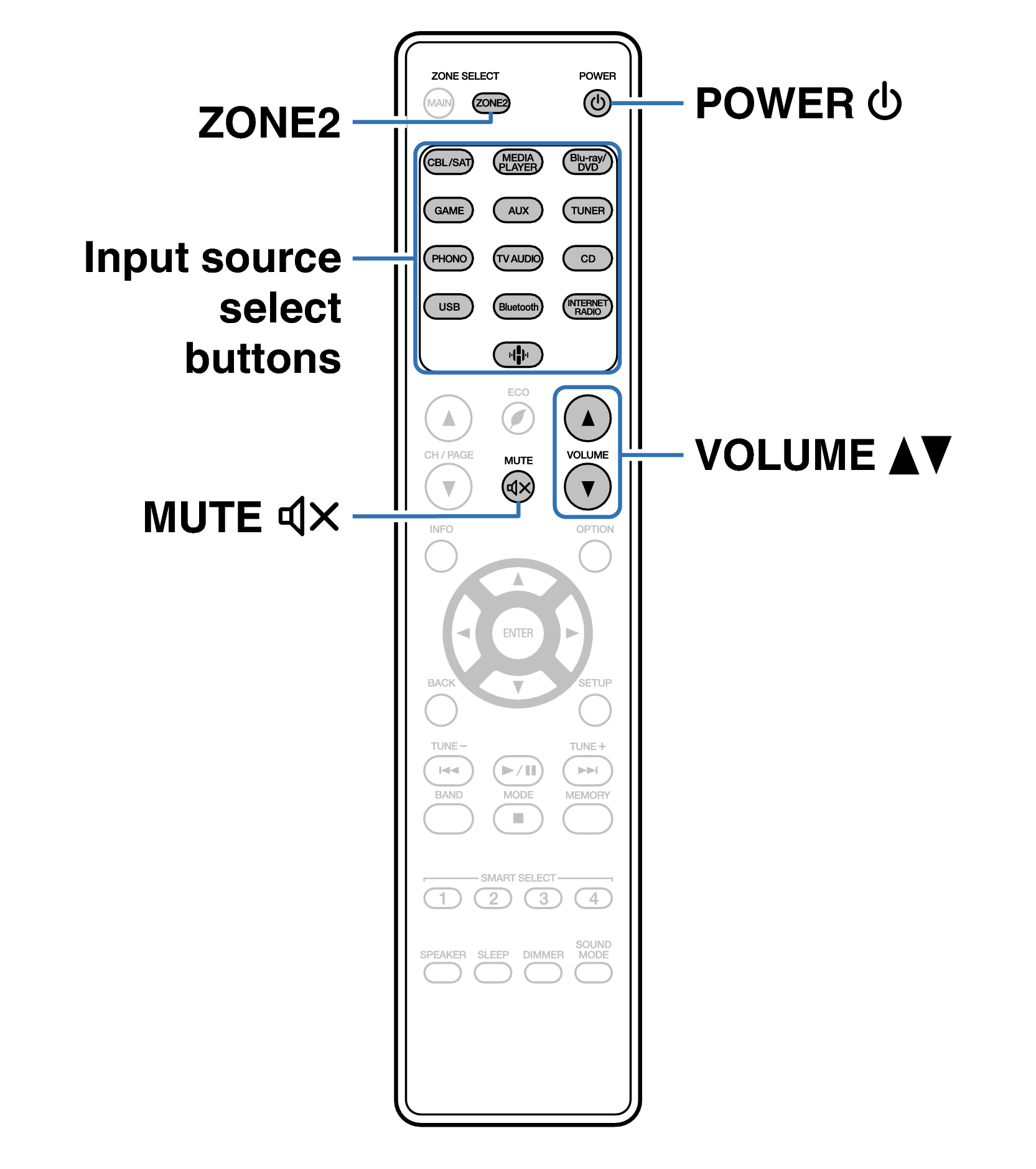 Press ZONE2 to set the operating zone to ZONE2 with the remote control.
Press POWER

to turn on the ZONE2 power.
The

indicator on the display lights.
Power in ZONE2 can be turned on or off by pressing ZONE2 ON/OFF on the main unit.
Press the input source select button to select the input source to be played.
The audio signal of the selected source is output to ZONE2.
You can also select ZONE2 as the input source by pressing ZONE2 SOURCE and then turning the INPUT SELECTOR.
Setting the input source of ZONE2 as the "Source" allows you to play the same content in MAIN ZONE and in ZONE2, regardless of the type of input signal.
Set the input source of ZONE2 as the "Source" by pressing the ZONE2 SOURCE button on the main unit.
If the MAIN ZONE input source is changed while ZONE2 is selected as the "Source", then ZONE2's input source will be changed to mirror the MAIN ZONE's input source.
Adjusting the volume (ZONE2)
Use VOLUME


to adjust the volume.
At time of purchase, "Volume Limit" is set to "70 (–10 dB)". link
Turn VOLUME after pressing ZONE2 SOURCE on the main unit to adjust the volume.
Turning off the sound temporarily (Muting) (ZONE2)
Press MUTE

.
To cancel mute, either adjust the sound volume or press MUTE

again.