Preparation for F.C.B.S. connection
Making the F.C.B.S. connection
To use multiple PM-KI RUBY units, make this connection in addition to audio connection.
For details on each connection feature, refer to the respective instructions.
Prepare the correct number of portable audio connection cables for the number of units to be connected. Either of the following types of connection cables are adequate.
Φ3.5 Monaural mini plug


Φ3.5 monaural mini plug connecting cable

Φ3.5 Stereo mini plug


Φ3.5 stereo mini plug connecting cable
Do not use connecting cables that contain resistance.
Connection example
In the connection of the following example, an unit with ID number 1 acts as a master amplifier to control all the other slave units with ID numbers 2 to 4.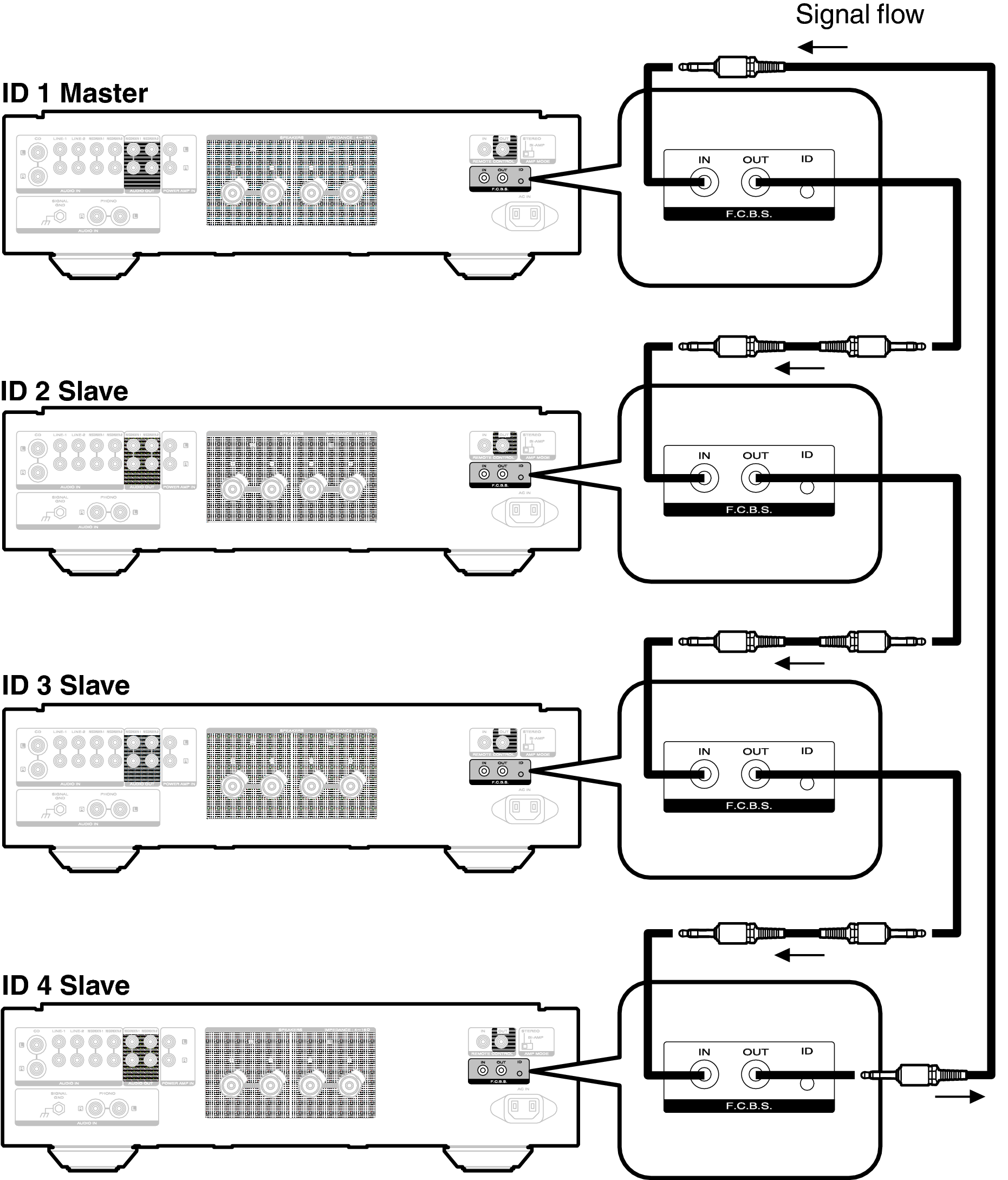 The PM-KI RUBY F.C.B.S. function is only valid between the same PM-KI RUBY models.
To turn the power of multiple F.C.B.S.-connected units ON/OFF, switch the power ON in order of lowest to highest ID number, and switch the power OFF in order of highest to lowest ID number.
How to set ID number for F.C.B.S.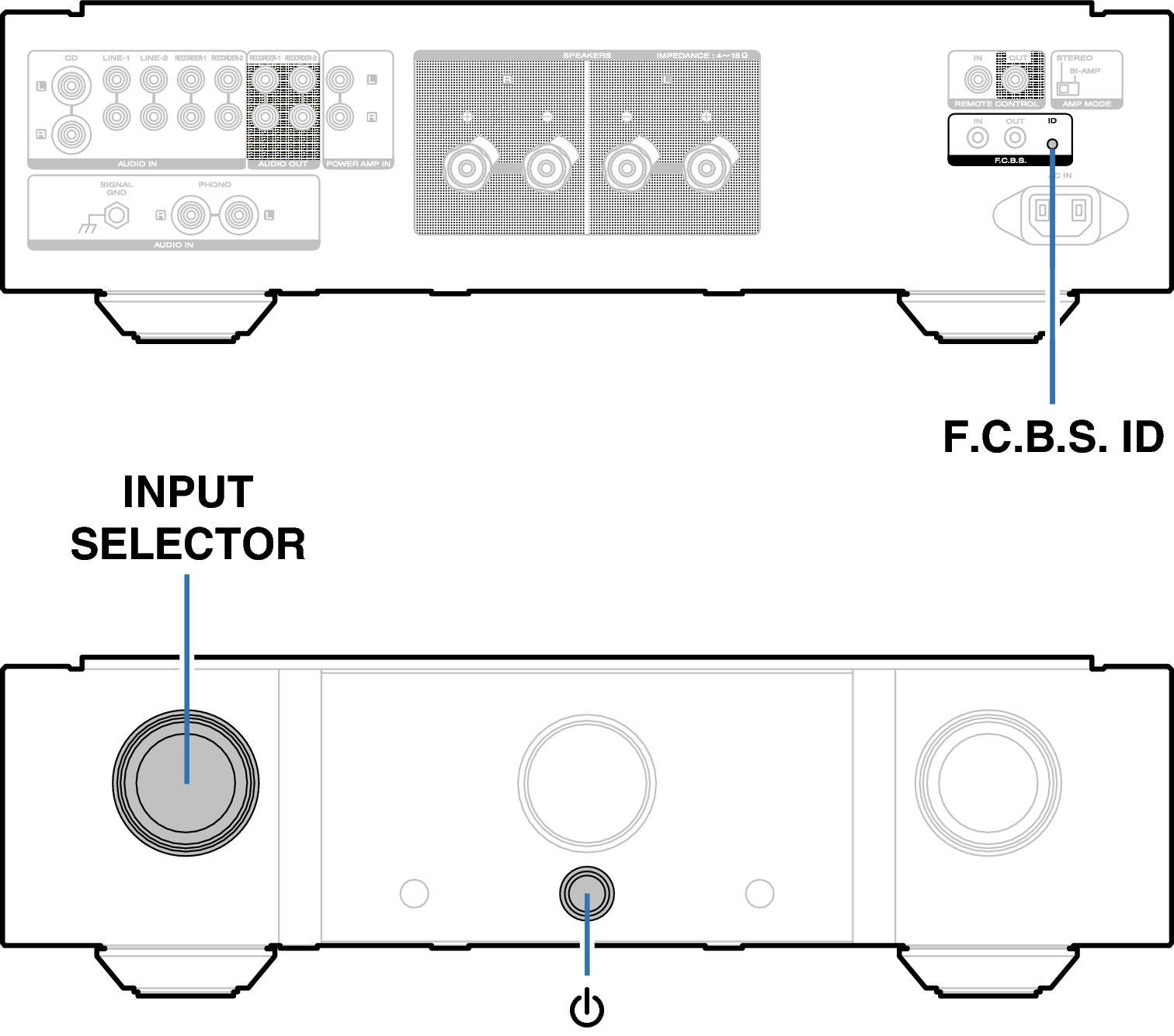 While holding F.C.B.S. ID on the rear panel, press

.
Turn INPUT SELECTOR on the unit to select an ID number.
For a master unit, ID number 1 needs to be assigned. For a slave unit, set any of ID numbers 2 to 4.
The ID number appears on the display for around 3 seconds.
The unit registered as a slave shows "SLAVE" on the display.
If using this unit by itself as a stereo amplifier, set the ID number to "0". (Default setting is "0".)
If the ID number is set to a number other than "0", this unit cannot be used for standalone operation.