Standard connection
This serves as a basic 5.1-channel surround system.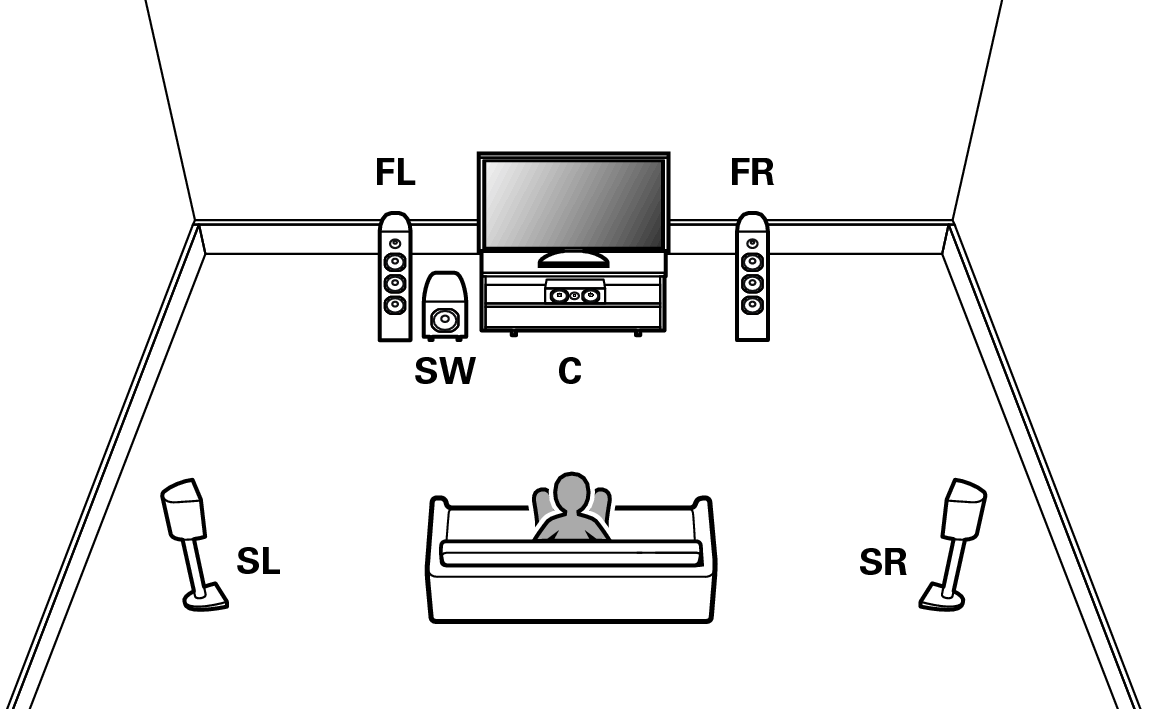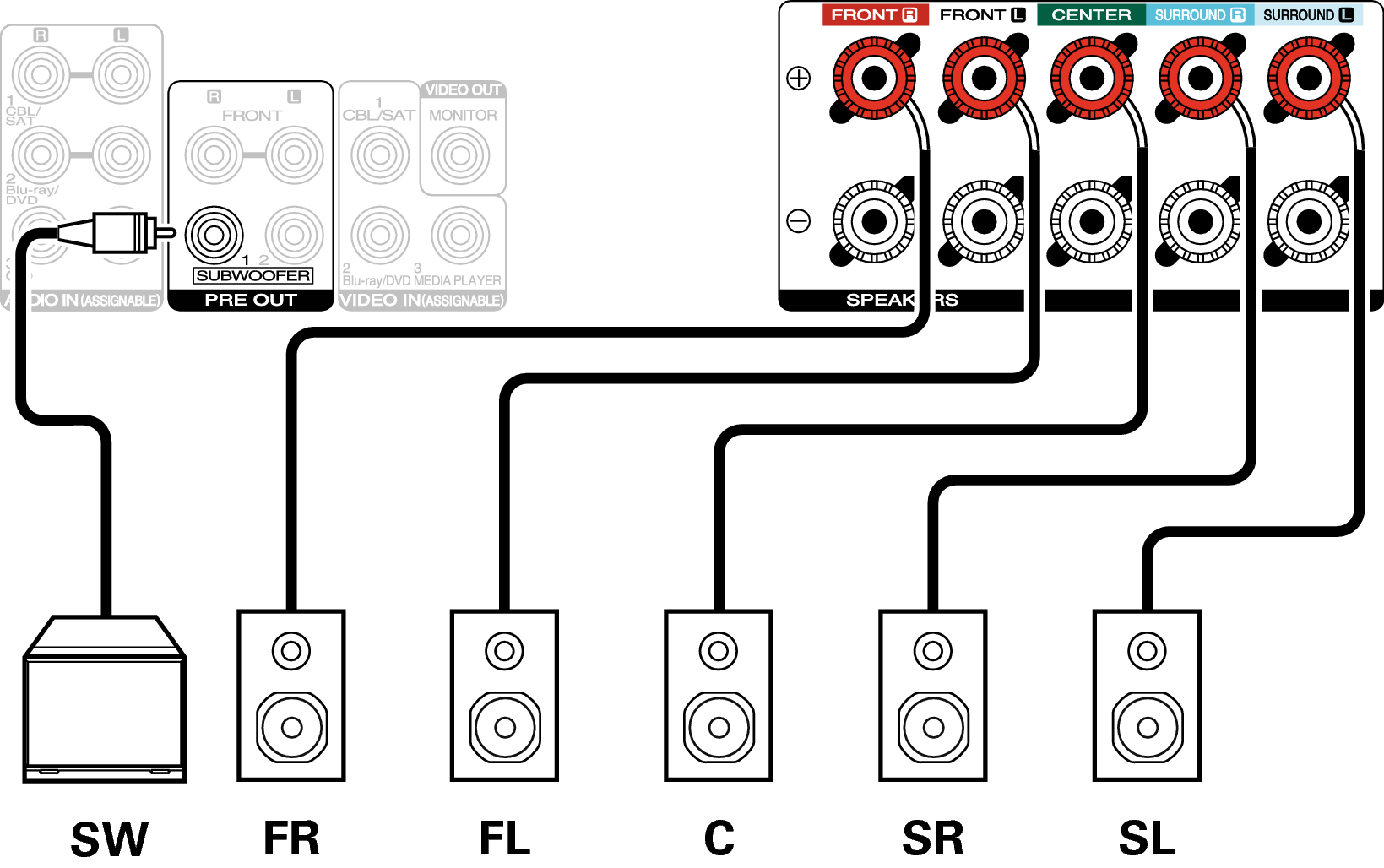 Connecting a front speaker that uses a power amplifier
This unit supports connection of a front speaker that uses an external power amplifier to increase its output.
Connect a separately sold power amplifier to the PRE OUT (FL/FR) connector of this unit.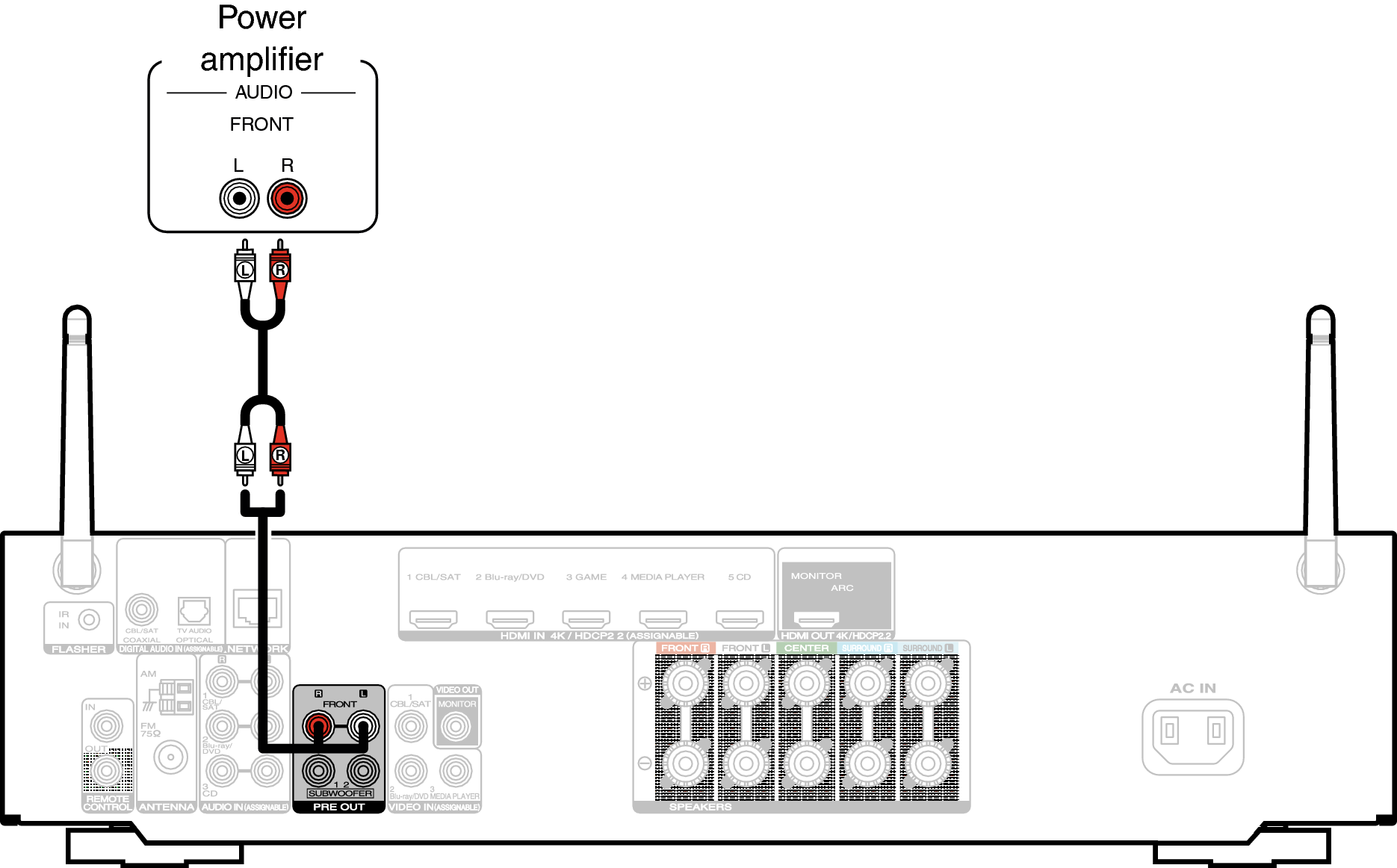 AV Surround Receiver
Copyright © 2017 D&M Holdings Inc. All Rights Reserved.